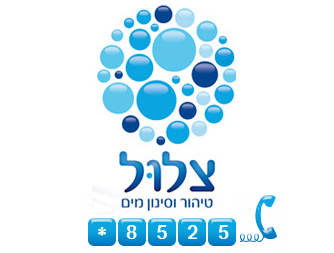 customer reviews heb

1-3 Bathrooms

| | |
| --- | --- |
| Pelican Model: | NS3 |
| Warranty: | Lifetime |
| OUR PRICE: | 10,500 NIS |

4-6 Bathrooms

| | |
| --- | --- |
| Pelican Model: | NS6 |
| Warranty: | Lifetime |
| OUR PRICE: | 12,400 NIS |
The Pelican NaturSoft system is a premium, maintenance-free, no-salt water softener /conditioner that offers an industry leading

limited

lifetime warranty

on tanks and parts. Other benefits include:
Pelican Customer Reviews: NaturSoft
water softner




Great product and very little work needed to maintain. Filter change and its all done. Water quality improvement was noticed sooner than even the company stated. All water deposits have been removed in the dish washer and off pots and pans. No salt, no electric hook up needed. I self installed the unit and would without hesitation purchase another in another home. I would higly suggest you look into this product beforer buying a cheeper salt required unit from your local home improvement store....they are cheeper but the benifits of this unit are well worth this has done for the home....




- Kevin

Richmond, TX
New customer Love it!




It was a very easy installation and I like the quality of the water better now that it does not feel slippery. The water does not get that odor from sitting to long in the salt tub. Love it




- J Pettitt

Rochester, MI
Soft water




Excellent product/service. Had professional plumbers install unit. They were familiar with this type sofetener. Installation went smooth, all necessary parts were supplied. I called Pelican to see if they were as helpful and friendly as they advertised. Exceeded expectations. Highly recommend, and the soft water is great!!




- Robert

Salinas, Ca
Excellent product




Twenty plus years using change-out monthly soft water service with large national water treatment company. Now I have no more wet, messy garage floor every time tank was changed PLUS no more salt corrosion on shower doors, faucets, etc. Natursoft gives better quality water without environmental damage from salt....a win-win.




- Don Lee

Encinitas, CA
Excellent Service




Thank you for the exceptionally professional person who answered all my questions and took my order.




- Harold Segal

San Diego Ca
Love the Pelican!




Works great. Does everything we expected.




- Tim Williams

Gig Harbor, WA
NaturSoft NS/NS6




I am very satisfied with the Pelican water softener. It's been working great with no problems.




- Robert E. Wilcox

Schoharie, NY
GREAT




The NaturSoft unit has worked quite well. The time involved in descaling the shower/bath walls and floor was surprisely fast (a month or so). We also get that nice squeaky clean feeling after taking a shower, close washing has improved, etc. What we like the best is: NO SALT!




- Mark Tremblay

Wall Township, NJ
Super product, Super Service




this was the best desicison so far. The priduct is excellent, the service is even better. Installled in 2008, never had a problem until the small crack in the post heater filter housing started leaking the water. It took just a phone call and new housing is on the way!!! SMOOOOOOOTH. Highly recommend!!!




- Boris

San Jose
Patricks help




we're very happy with our Pelican. I had a problem-my fault- in replacing a filter and called for help. Patrick very patiently walked me through to fix it. Thanks again.




- Dave Marty

Tucson
My Pelican




I replaced a salt water softner system with an NS6 at my lake house at Reynolds Plantation, Greene County,GA. The water there comes from wells and is moderately hard (29 gpg). the NS6 was shipped promptly, and I had it installed last week by a licensed plumber. The water tastes better and does not feel sliprey in the shower. Time will tell if the system stops scaling of pipes, appliances, etc.




- Warren

Wheeler
Pelican Water Softener




I have several Pelican water softeners in my houses. They work great with no messy salt required




- B Jacobson

Laughlin, Nevada
Steve was excellent




Steve was excellent. He helped me find the best product to fit my needs and was very knowledgable about all the products. I appreciated the professional service I received.




- Greg Koch

Mohnton, PA
The NaturSoft




I had this system installed in 2008. Before the installation, we used to have to clean the faucets and drains weekly due to sediment build-up! Since this installation, we have NOT had to clean sediment from the faucets or drains! The system works just like it was advertised! Both my wife and I are extremely happy and glad we purchased our system! It has greatly reduced deposits!




- F Seymour

Marrero, Louisiana
Thank you




Ms. Carcamo answered the critical questions I had with the product that allowed me to make an informed and confident buying decision. The marketing department priced the product during the New Years Sale so that the product was an affordable investment. Investment was the key word - the product is an investment not a cost. Thank you.




- U Antenucci

Endicott, New York
Customer Service at its best




I am writing this only a day after receipt of my NS3 so I really can't comment yet on its effectiveness. I do however have a story to tell that will highlight Pelican's customer service. It is fortunate that one only gets the opportunity to judge quality customer service when something goes wrong. In this case, Pelican sent me a carbon filter instead of a water softener, and I didn't realize it until after I had spent several hundred dollars getting it installed. I was upset as anyone would be but we're all human, and obviously this was an honest mistake that I'm sure has happened to any of us at some point in our lives. With that said, Pelican handled the situation beyond my expectations. I was fortunate enough that the dimensions of both units were identical including the location of the inlets/outlets so the swap was easy. Still, Pelican shipped by overnight early morning delivery a new unit and spent some time guiding me through the swap. They probably over apologized and told me they would send me a gift card for a dinner for two which I had not requested. They also made arrangement to have UPS pickup the wrong unit. They must have had clear notes as well, because each time I called, they were aware of what had happened and each CS rep apologized before I got a chance to let me know why I was calling. Customer satisfaction goes beyond the effectiveness of a product, service is just as important, at least to me and while I cannot comment yet on first part, I can certainly give the latter part 5 stars.




- Philippe

Southington, CT
Simpler Cleaning




Now in my third week of using the water softener, I am noticing a significant difference in how easy it is to clean the showers and bathroom. I really like the way the water feels when I wash my hands and take showers. so far it is a purchase that I am very happy with.




- Jon Shadowens

Peoria, AZ
customer service




Steve was very helpful in assisting me in selecting the right system for the house. He not only used the test results, but the well depth, pump size, and soil conditions to formulate the best solution for our needs. Good on ya Steve. The price was right and the system was delivered as promised; on time and no damage.




- Mike Outten

charlotte, nc
Love It!




We are very happy with our NatureSoft system. We love the fact that we are not adding additional salt into the environment. Our skin and hair look great! And our dishes come out sparkling clean. No more water streaks! In addition, we have discovered that the Pelican Water System company provides great customer service. When it was time to change our filter, we received an email to remind us! When we called Patrick to make sure we were changing the filter correctly, he walked us through it! Thanks Pelican!




- Wendy

Long Beach CA
Grateful




We are on a well water system and wanted to make sure that the NS3 systerm would work properly based on our water chemistry and system configuration. We contacted customer service and were very satisfied with the service we received. Your representative was professional and answered all of our questions in clearly understood terms. They had us perform additional water testing and concluded that we needed to add a calcite filtering component in order for the softener to have optimal performance. We are grateful for their assistance and would encourage any prospective customer to contact your office for assistance prior to their purchase. Thank you.




- John P Briggs

Central Point
IDEAL FILTER




I BOUGHT TWO WATER FILERTS - NATURESOFT, MODEL NS-3 IN 9/2008, AFTER RESEARCHING THE WATER SUPPLY WITH OUR LOCAL WATER COMPANY. I HAVE IT IN TWO HOUSES. PALM SPRINGS ACQUIFER WATER IS HIGH IN SEVERAL MINERALS THAT MAKE THE WATER "HARD" FOR SHOWERING, AND LEAVE SPOTS ON DISHED AND GLASSES. IN THE YARD, THE SPRINKLERS LEAVE A WHITE RESIDUE ON THE WOOD COMPOSITE FIENCING. I INSTALLED THESE FILTERS AND ALL OF THE PROBLEMS DISAPPEARED. OVER TIME, THE WATER EVEN WASHED THE RESIDUE OFF OF THE FENCING. IN ADDITION TO "SUSPENDING " THE MINERALS, THE FILTERS ALSO TRAP PARTICULATE MATTER, WHICH WAS MORE THAN I HAD REALIZED.




- PHILIP REAVIS

PALM SPRINGS CA
Excellent Service




On calling in I thought that noone would be able to help me as I purchased the product over a year ago, had no receipt or serial number. Fortunately Patrick investigated and found me with the incorrect name spelling, got me registered and had replacement filters on the way while I was still madly searching through last year's tax documents to find receipts. Thank you Patrick.




- Rose Littley

ogden, ut
Kudos to Steve in sales




Steve in sales was very helpful and patient in the processing of this order




- walter idol

dandridge, TN
DRAMATIC RESULTS




After several discussions with Brandy and I getting the link to my water provider's results to the State(I recently moved to a horrible water county) I came to get this unit., I wanted to make sure I was not wasting my money again so did alot of research. 1. 1st test was smokey wine glasses and use of dishwsher that did not do any cleaning. The dishwasher shined, and not a spot nor film on any glasses. I did bite the bullet and buy your suggested 3-1 Mega Capsules. 2. Harsh, heavy ring in the toilet....after just one week of water passing through it has totally diminished it. I can probably do the rest with a pumice stone. Staying home full time now, you clean more and it was a total waste of time....This product has enhanced my quality of life tremendously,. Surprisingly, with this County's bad water no plumber up here ha heard of this unit, only water softener (which are useless) Maybe your Marketing Dept. needs to infiltrate Polk County, Tx.




- MARGE CHAIRES

LIVINGSTON, TX
Very Satisfied




We're very satisfied with our salt free water softener that we purchased last Aug.We had our water retested after 6 weeks and we had gotten great results




- Cresilda M

Milford, NJ
Water softener




Thank you for the great service,product arrived as scheduled and was in great shape. Water softener seems to be working great as you promised. Thanks




- mike pasztor

helena montana
product evaluation




I have had the NS6 for nine months. I have noticed that my kitchen faucet does not have a build-up of crust at the base of the faucet. Also, my grout in the shower stall is gradually losing the build-up of calcium and the true color is coming thru again. I am extremely satisfied with this product.




- donald howe

denver,nc
NaturSoft system




We have owned our NaturSoft system for two and half years and are very pleased with the product. It is a big improvement our previous salt system. Yorba Linda is noted for its very hard water - high calcium content.




- Fred W.

Yorba Linda, CA
Helpful




Very helpful and well knowledgeable about the product.




- Juyon kim

Bossier city
After 2 yrs of use...




The equipment has been working without any trouble for about two years. Contacted Cust Services to ask if some maintenance should be done. 1) Quick/effective response. 2) Clear indication of no service needed for the equipment other than to replace the sediment pre-filter every 6-8 month. Sa, happy there is no need for extra work to keep this water treatment running.




- M Lombard

Katy
Wonderful Product




I easily installed the water softener following the provided instructions, and it went to work right away cleaning up the calcium in my home's pipes and water heaters. Within days the calcium level dropped noticeably, and within a week, once the scale came off the elements, the water from my hot water heaters actually increased by 5 - 10 degrees. Also noticed that within a week it took less soap and within two weeks the water softener had completed cleaning my plumbing and was working great. Great product at a fair price !!




- Lynn Whittington

Granbury, TX
Sales order




I just spoke with Frank who was able to answer all my questions and did a greta job. I had been researching the salt free water softeners this week and had narrowed it down to the Natursoft and the Filtersorb SP3. While talking with Frank, I decided to go ahead and purchase the NS3 unit.




- Doug Compton

Glen Carbon, IL
excellent product




I WAS TOLD ABOUT YOUR WATER SOFTENERS BY A FRIEND WHO HAD BOUGHT ONE A COUPLE YEARS AGO. COMPLETELY FED UP WITH THE SALT FILTER SYSTEM THAT I HAD PURCHASED AT SEARS, I FINALLY FIGURED TO GIVE THE PELICAN FILTER A TRY. WOW! MY GLASSES NO LONGER LOOK FROSTED, THE TOILETS AND SINKS SEEM TO CLEAN THEMSELVES (NO MORE HARD WATER STAINS AND SCALE). I WAS WITHOUT QUESTION A NONE BELIEVER IN YOUR SYSTEM BEFORE I INSTALLED IT, BUT YOUR FILTER TRULY WORKS...GREAT PRODUCT, HAPPY CUSTOMER. J.C. BUTLER




- j.c. butler

bristow, va
No Salt!!




This product softens water without salt and it really works!! The Pelican N-3 came with everything necessary to install - no runs to the hardware store. Manuals are very clear and straight forward. The customer service is excellent - thank you Frank! The bottom line - I am extremely happy.




- Randy

Marana, AZ
Prompt service and friendly customer service




Thank you for the quick service in sending me my filters...the prompt service and friendly people that i have talked too is awesome.. I shall recommend this product to anyone who ask me. Thank you so much Libby Smith




- Elizabeth Smith

Colorado Springs, Colorado
EASY TO ORDER




FRANK WAS PROFESSIONAL, PROMPT AND INFORMATIVE. EVEN EMAILED ME LIST OF PLUMBERS IN OUR AREA THAT I REQUESTED. ORDER PROCESS TOOK LESS THAN 5 MINUTES. Will recommend to all!




- John Villani1

PFLUGERVILLE,TX
review




Patrick answered my Q's with Professionalism and courteously.. If Pelican products are as good as the employees.. You will get a lot of recommendations from me to friends and family..




- Gary Prosser

Yuma,az
NaturSoft




My husband and I were skeptical but wanted to do away with all the heavy bags of salt that he would have to lug downstairs. At first we thought it wasn't working but in a about a month the white scale on all my black appliances such as my coffee pot, water/ice despenser, the white scale is nowhere to be found now and even though you don't get the slick soapy feel when you shower, you know the water is free of lime and scale, plus no lugging those bags around, just change your filter. WE LOVE IT!




- Vivian

Orfordville, WI
Sortware Development Manager




I love my unit and the lady that just took my order for filters is a definite compliment to your company and product.




- Larry Hilands

Boalsburg, PA
My pelican system




We live in a community that has very hard water and many minerals in our water supply. My daughter bought one of your filtration systems and is highly satisfied with it. When we wanted to put a filtration and softener system in our house we naturally checked out your systems and purchased both the filtration and softening systems. We are very pleased with both and the service from your company when we need more filters. I would recommend them to others.




- Patricia Leonard

Mahesh , NJ
It Works So Well!




We installed the natursoft system on our well water system a few years ago. we no longer have calcium buildup on our garden drippers, showerheads, faucets, etc. it works so well that, in our current expansion of our water system to two separate pressure tanks, we are including a second natursoft system, which i just ordered. When we ordered the first system you told us about LemiShine. we tried it and now use it all the time...not only does it keep glasses from getting cloudy, it clears them up too. amazing stuff.




- Carl Heiles

Martinez, California
REVIEW




Thanks so much for providing such great service to your customers. Patrick helped me order the correct filter for my unit. Our softener is working well for us. I knew immediately that I needed a filter change by how my skin felt. Thank you also for advising me that I could call for help anytime! Your product and service is outstanding. Brenda Frank




- Brenda Frank

Creedmoor
system review




This system has performed essentially the same as our salt added system. It sure beats bringing in 4 to 5 40 lb bags of salt per month. Rick Halloran




- Rick Halloran

livingston montana
Its Great




We have had the system for over two weeks and so far it's been great. Just a little water spotting on our SS sink. It's great not to add salt and no more backwashing.No more wasting water. We have a well so water is precious




- Richard Colegrove

Lima, NY
Very Pleased!




I have had my Pelican Water Softener for several months now, and am very pleased. It was amazing to see how much buildup came out of the pipes. As I am a single older woman, I really appreciate not having to purchase, lift, and carry forty pound bags of salt as I had to do to replenish my old softener. I also referred this product to my contractor who installed it, and his brother also bought one. I would recommend this product to anyone.




- Shirley Dale

Virgina Beach, VA
Needless to say, we love our Pelican salt free water softener




Needless to say, we love our Pelican water softener. The water is very hard here in Palm Springs, CA and we were faced with the sodium based systems which are expensive to purchase, and expensive to operate. However, that is not the main reason we chose the Pelican. Reading the literature convinced us that we could enjoy the benefits of soft water, without having to face the increase in Sodium in our consumed water. Our new home has been kept pristine using the Pelican, and we just purchased another for a rental property that we recently acquired. Two of my neighbors have followed our lead in this and I expect more in the future. Bravo on an excellent product.




- Charles Irwin

Palm Springs, Ca
Best Money I Ever Spent




I installed my new no salt softener two months ago and it was the best money I have ever spent. Our clothes feel like they have fabric softener in them but we do not use it. We can make our coffee with tap water instead of buying bottled water. At first our water had a smell to it but after two months the water is perfect.We have no mineral buildup of any kind. The water feels soft when we shower. Thank you for a great product. I will have saved over $800.00 a year in salt and softener rental. Thanks again James and Dee DeYoung.




- James DeYoung

Tucson, Arizona
Love the product!!!!!!!!!




Purchased the Salt free water softener on 7/23/10. Product arrived on 7/27/10. Install was really easy after I figured out where I wanted to install the unit. My house was a reposed house that we just purchased and was pre-plumbed for a water softener; however I had to remove the existing by-pass valve for the previous water softener which took some time. I went to Home Depot and bought the "Tiger Shark" connectors for connecting the copper tubing to the Pelican softener, I think even with measuring and cutting the copper pipe only took me about an hour and ten minutes or so to install the unit. This unit is pretty simple to install, instructions were straight forward and simple to follow. The softener has been working great, and even just after a week or so we can already feel the difference in showers and baths, water comes out of the tap clear as a bell and taste great, Indiana water is pretty hard. I think mine measured around 18 GPG. I plan on within the next week, to drain the water heater as suggested to help prevent the few spots still on some of the glasses from the dish washer, nothing major though. It is 10 times better after install than what it was before I installed the Pelican Softener. Best of all we love the "NO-SALT" concept. Love the product !!!!!!!!!!!!!!




- Gary D.
Natursoft




I had a NaturSoft NS-3 installed last November to replace an existing salt-based exchanged tank softener from one of the major soft water companies. We had used this service for over 30 years but grew tired of poor customer service, wet garage floor on tank exchange day and knowledge that all that sodium was not good for anything nor our health. I am amazed at the taste, feel and lack of waterspots on shower doors etc. with the Pelican system. I heartily recommend the Natursoft system to anyone experiencing the kind of hard water we have in the Southwest.




- Don Lee

Encinitas, California
A++++++++




I have no complaints for this system. Its great that you have no salt. Nothing to maintain. Works wounders. I had no pressure drop. People need to understand that there will still be water spots, But how this system works is it keeps the spots from glueing/sticking to surface. So they just wipe away, with nothing left behind. Top it off, all my old spots are washing away. A+++++




- Marco Noia

California
SO THANKFUL!!




I live in the mountains of Colorado. My well is 500 ft. deep in solid lava (there was a huge volcano here). The water is wonderful tasting--almost sweet--but full of all kinds of minerals, which I noticed were building up on my plumbing fixtures, drains, and humidifier. I had an electric tankless hotwater heater installed last year ($10/mo electricity versus $75/mo propane heated tank), and it required that I get a filter or the 10-year guarantee on it would be voided. I certainly did not want to strip this water of all minerals, just the ones making the build-up. After researching on-line, I decided on the Pelican NS-3. I am SO THANKFUL that I did! It requires no maintenance other than a filter replacement about twice a year. My neighbors went with a salt-type softener and they are constantly buying bags of salt and the husband has to lift them (my dog and I aren't strong enough). My plants are doing great and so am I - no worries about additional salt in the water with my high blood pressure. The water still tastes great, but the built-up mineral rings in the toilets, the humidifier, and the fixtures are gone! About the 3rd week after the filter was installed, I noticed chunks of white minerals coming out of the faucets. Less soap is required in the washer and diswasher. I have a photo of my set up if you'd like to see it. The plumber who installed it (my dog and I didn't try), checked back several times as to how it was working for me, and he's now recommending electric tankless hotwater heaters and your filter to others. Thank you for a great product!!




- Carol Todd

Guffey, Colorado
We love it!!




We installed our Nature Soft system ealier this week. We love it! I am so glad we went with your system rather than a salt-type. The water is great without the slimey feel. The plumber who installed it was complimentary about the quality of materials and design. Thanks




- Steve Lindquist

Sioux Falls, South Dakota
Feels Great




Hello and I just want to Thank You for all your answers to my questions and very fast shipping. I got my Water Softener last week(the NS-6) and just finished installing it this weekend. The water now feels great (just like an expensive hotel) when I shower. Plus, the NS-6 was extremely easy to install.




- Jonathan Danon

Rockaway, New Jersey
Pleased with the results




One year ago I purchased a Pelican Water Softener and have been very pleased with the results! For years my wife and I had been using a salt type water softener and found it to be a nuisance to constantly have to buy heavy bags of salt andf lift and load them into the softener tank. I'm a senior citizen and have difficulty handling anything over 20 lbs. From time to time we'd get a "salt bridge" in the tank which resulted in partially softened water. Also we found that during a shower, while we could get ample suds to wash, it was difficult to rinse these suds off without experiencing a "slimy" feeling on the skin. Also our drinking water tastes better now. A few days after the purchase I received the well packaged components by UPS and installed the system in the garage. I've included several photos showing the location on the wall near the incoming water supply. I chose to use copper tubing and sweat fittings. The prefilters are very easy to change and I do this every three months. In conclusion, we are quite pleased with the decision we made and have recommended it to our friends and family.




- Tony
Build-up Completely Gone...




We purchased a Pelican Natursoft NS-3 Salt Free Softener in Feb 2009 and within a week, the calcium carbonate buildup on our dishwasher heating element was completely gone. The water is softer, but not too soft. We live in Kokomo, IN where the city-supplied water hardness is about 20. - Lee




- Lee Boger

Kokomo, Indiana
It works so well.....




This unit works exactly as advertised. Beware once you install it takes several weeks, in my case 2 months, to fully purge the scale and calcium deposites out. It works so well it released 2 years of calcium build up in all my copper pipes including my expensive tankless water heater. My stainless steel dishwasher was once covered with a milky thick calcium deposit. It took several months over time to self clean the walls. It continues to get cleaner all on its own. I reccomend however a post hot water filter to catch all this calcium debri being released, it is a lot and sometimes a detriment to water fixtures with integral filters. They will clog up during the first several weeks. After that its clean. Remmember it does not remove calcium it just keeps it in suspension preventing buildup over time. Great product because of what I just said plus there are no consumables or electricity used. I recommend this to anyone who likes the hard water feel and a software effect on pipes.




- A Kelcher
System Is Unbelievable




It has been almost three months since we had this system installed in our 3-yr old house. This system is unbelievable...maintenance-free, environmentally friendly, no more scale build-up anywhere, cleaner and softer clothes, more managable hair per my wife's and daughters' observations, and most of all, your customer service is top-of-the-shelf A1! - Andrie P.




- Andrie P
BUY IT! !




We have been using our Pelican water softener for about a month.The softener made a huge difference in our water quality.We had moderately hard water 120ppm. As they state in their advertising, we saw an immediate difference in our water.No more spots on our dishes, no spots in shower, no spots on car after washing. This product really works and is worth the money. Easy to install. BUY IT!!




- Garrett L.
Best thing I have purchased for my house...




this was the best thing i have purchased for my house.i should have done this sooner.




- Art D.
Pelican Salt-Free Water Softener




One year ago I purchased a Pelican Water Softener and have been very pleased with the results! For years my wife and I had been using a salt type water softener and found it to be a nuisance to constantly have to buy heavy bags of salt andf lift and load them into the softener tank. I'm a senior citizen and have difficulty handling anything over 20 lbs. From time to time we'd get a "salt bridge" in the tank which resulted in partially softened water. Also we found that during a shower, while we could get ample suds to wash, it was difficult to rinse these suds off without experiencing a "slimy" feeling on the skin. Also our drinking water tastes better now. A few days after the purchase I received the well packaged components by UPS and installed the system in the garage. I've included several photos showing the location on the wall near the incoming water supply. I chose to use copper tubing and sweat fittings. The prefilters are very easy to change and I do this every three months. In conclusion, we are quite pleased with the decision we made and have recommended it to our friends and family.




- Charles Mortensen

Safety Harbor, Florida
Impressed!!!




Over the last 15 years I have bought 3 salt based water softners. At 3-5 years they become pretty much non-functioning for different reason. The last one I had unplugged and bypassed for 2-years. I just gave up on it. I research the Peilican NaturSoft and even though it cost more the thought of not dealing with salt and the wasted water used by salt based systems made this system pretty much cost effective. I bought it, installed it myself, and then looked to see if I noticed a difference. I have been impressed how effective the system has been. Noticed the difference right away. Now I have soft water, waste no water for recharging, and use no power. I do not fully understand nanotechnology but I know it works. I highly recommend this trouble free system and recommend it to friends.




- Keith Jones

Fruit Cove, FL
Thanks for your assistance




Earlier today I spoke with Richie, in your customer service department. I was looking to order more o-rings for my NS-3 water softener, installed in March of 2008. My problem was that when I went to change the pre-filter, the o-ring in the pre-filter housing seemed to have stretched, and did not fit in the groove as it should - it seemed to be about a half inch too large in circumference. Richie was patient and suggested putting the old o-ring in the refrigerator to see if it would shrink enough to fit, until the o-rings I ordered arrived. I put the o-ring in the freezer for about 10 minutes and it WORKED!!! It did shrink enough to just fit into the groove of the pre-filter housine. Thank goodness, for I had to shut off the water line that supplies my house, and without the pre-filter installed, no house water! Richie even went the extra mile, called me back and told me he has gotten permission to overnight express the o-rings I purchased. I am grateful. On another note, last week I was leaving my local HomeDepot, and saw an older gentleman pushing a cart with 8 40-pounds bags of salt stacked on it. I truly felt for him, since that was me less than 2 years ago (before my double knee replacements). I spoke with him, a Mr. Margent, and asked if he knew about the NaturSoft softening system that didn't use salt, rather used nano-technology. He never heard of it and was very interested, since he had back surgery and had trouble carrying the bags of salt. I got his email address and sent him your website, as well as another that compares pros & cons of different ways to soften water of which your system is highly rated. I also gave him the distributor for this area, D&J Construction out of Woodbridge in case he wanted to investigate further. In economic times like these, companies like yours, who have employees like Richie that care about their customers, make a big difference to people like me who are much more particular about how they spend their money. Your product is so cost-effective that people have to be nuts not to replace their salt based water softeners with the NaturSoft system. I really wish your company did more publicizing, so folks are aware of an alternative to the traditional salt-based water softening systems.




- Jan P

Union, NJ
Immense Improvement.....Very Satisfied...




Received the system in two days and two days later I had it installed. Installation was very easy and the directions easy to follow. All I had to buy was a couple of fittings and a 10' section of PVC pipe which was less than $10.00. We have noticed an immense improvement and are very satisfied with our, "virtually maintenance free system". Once again Thanks!




- John D.
Love the salt free softener




Received the system in two days and two days later I had it installed. Installation was very easy and the directions easy to follow. All I had to buy was a couple of fittings and a 10' section of PVC pipe which was less than $10.00. We have noticed an immense improvement and are very satisfied with our, "virtually maintenance free system". Once again Thanks!




- David & Connie Ader