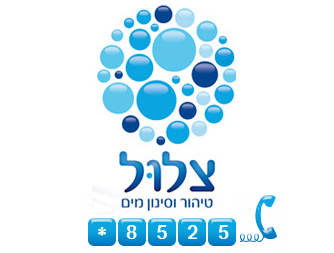 customer reviews Combo heb

| | |
| --- | --- |
| English | |
1-3 Bathrooms

| | |
| --- | --- |
| Pelican Model: | PSE1800 |
| Warranty: | Liftime |
| OUR PRICE: | 15,750 NIS |

4-6 Bathrooms

| | |
| --- | --- |
| Pelican Model: | PSE2000 |
| Warranty: | Liftime |
| OUR PRICE: | 18,400 NIS |
Pelican Customer Reviews: Combo Series
How to decide




I had no idea how to choose what I needed, but was assisted by the salesman and my needs were met. My dishes now have no film and no more white rings around my sinks & showers. With my first water filter change I saw what I had been drinking and bathing in. My filter was very very dark and ugly. That convinced me I had made the right choice in water systems.




- Janice Smith

Branson, Mo.
Best NO Salt Alternative




WOW ! After a lenghty research period, decided to go with the Pelican PSE1800 whole house system based on reviews and an actual neighbor in my neighborhood who had one. I considered the salt based systems and it pros and cons but really didn't want to add salt to my system for health reasons. IMMEDIATELEY after install, the water quality was obvious. After the first shower there was no more dry skin or mineral residue on fixtures or glass shower doors. Glasses , silverware and dishes came clean as a whistle with no residue. And as a bonus, pure filtered water flows from every faucet in the house and not relagated to only (1) fixture as with the reverse osmosis systems. No salt to add, no wasted water, only clen fresh tasting soft water throughout the house.Case closed! Happy as a clam!




- Paul MacFarland

Niskayuna NY.
Incredible!




Absolutely wonderful water! Easy to install, excellent quality, virtually maintenance free. I have to change prefilter every 6 mo. because our water is so bad. Easy to change, no leaks. We are on county water system, but water has lots of sediment, iron & calcium, plus chlorine smell is very strong. This system takes it all out, tastes wonderful, & is crystal clear. No more iron stains or calcium build-up on fixtures & water heater. Like having your very own pure spring!! Will pay for itself over time. Installed last Oct.




- Karen Kyle

Bloomfield, MO
Better than Expected...




The system is better than expected. The water pressure is the same as it was before installation, and the salt free softener doesn't leave the water feeling slimey. No big maintenance for 5 years, and the price of the media change is very low. Best system on the market. Deliscious filtered water out of every faucet! If you're thinking about a whole house filter system - this is the one to buy. Thanks Pelican.




- Tim

Palm City, FL
Love my combo unit




I originally had a salt system and replaced it with a Pelican Water System. I purchased the salt free water softener and the whole house water filter. The water tastes wonderful. The shower is wonderful with no slippery feeling on your skin. I would highly recommend this water system. Some of the best money ever spent.




- Diana Meister

Pittsburg, KS
Product Satisfaction




We have very hard water in Savannah. After researching numerous alternatives, we chose the Pelican combo series, PSE1800/PSE2000. It was installed in 2008. We have been very pleased with the performance. In the first five years, only have to replace the prefilter, which is not a big job. Highly recommend Pelican.




- Scott Stern

Savannah, Ga
Completely Pleased




We have had our combo system for about 3 months. It performs exactly as advertised. My wife's comment - "why didn't we get this before". My visiting daughter's comment after she returned home: "My hair feels so good I do not want to wash it". I was skeptical and did a lot of researching before buying the Pelican Combo System. We are very pleased with it and I would highly recommend it....




- Joe Genchi

Agoura, CA
Customer service




Very happy with the service I received over the phone with Steve at extension 205. He was very professional, friendly and helpful. Really looking forward to receiving my water filtration system. Thank You!




- larissa coe

long beach, ca
service




I am very happy with the service and the product i bought from pelican it seems to be working very well with no problems over all very happy.




- daniel blough

richmondhill ga
GR water




We bought a system that Pelican spec'd to filter the entire house. Santa Barbara water has the highest mineral content. With the system Pelican spec'd, our water tastes good, is not "slimy" feeling like salt softened water, and leaves far less mineral deposit on everything. THANK YOU, Pelican!




- Ann Benham

Santa Barbara, CA
Excellent Service




I initially contacted Steve regarding some questions I had about Pelican systems. He was very helpful, and was able to give me all the information I was seeking. I called him a few days later to order my system and he, again, was most gracious and helpful throughout the ordering process. I am now looking forward to the arrival of my system so that I can begin enjoying the results of its filtration and conditioning.




- James Breidster

Osprey, FL
Installer/Plumbing Contractor




We have been in the Plumbing trade since 1970 and have installed many filtration and softner systems but, Pelican is the easiest to install, and the most efficient system yet. This keeps the cost of installation down for the customer. If I had three thumbs, they would all be up Pelican..... Keep the great technology.




- Joe

Covina, CA
Water filter/softening




Products perform just as expected~no surprises, which is nice for a change. Very happy with this purchase.




- Donna Tooley

Staunton, Il.
home owner




Have spend a week researching salt free systems and after reading all the reviews decided on this system. It will be installed Monday and we are excited to try it. Will keep you all posted. Thanks to all of you who posted a review. It was great help in making my decision.




- bill

olathe colorado
The best Water




Just built a brand new home here in Florida, and while the builder said the water was good, I did not care to pay attention to him, and had the Pelican 1800 combo installed. The water is fantastic. No smell, no lumps, no nothing , other than clean pure H2O. i had done a lot of on-line research, and discovered Pelican. I ran into an old friend who managed a water treatment plant as a profession, and he said that I chose the best. He had just helped his brother put a Pelican in his home in Florida. Save your time and just order a Pelican.




- Jack Lockwood

Homosassa Florida
change fllter




YOur technican is great assisting me in changing the filter.




- Robert Chiu

Walnut, CA
Good news!




We have lived with bad water since we bought our house in 2006. Already had to replace a dishwasher probably due to the water, so we decided it was time to condition the water. We investigated alot of different systems and decided on the combination filter/salt-free conditioner. After only a month, we see the difference. No more spots on the glassware, shower doors, and mirrors. And the water has no taste or odor. First time we have drunk right out of the faucet. Big thumbs up.




- Maggie

Fernandina Beach, FL
Thank You!




Hello, Brandy. hank you for sending the product registration and the client survey. I appreciate the promptness of your reply as well as your company's professionalism and consideration. Our unit has been in use for three days - the break-in period, and we are pleased with how things are progressing before we can turn on our faucets at full force. Our installer, Simply Green, has been helpful and informative as well as doing a great job. We look forward to using the Pelican Water System and say 'adios' to our Rayne Salt Water Softener!!




- Grace Masuda

San Jose, CA
Great Product




I have had the PSE1800/PSE2000m system installed for 4 years now and would not do without it. The best thing is that there is no maintenance (salt or whatever) for 5 years. I presently had to take the system off line due to plumbing problems and can tell the difference in the water. I will buy the replacement media and change it out while it is off line. Great product.




- Ronald Klein

Richmond, TX
UNSURE




I LOOK FORWARD TO THE PRODUCT. MARK WAS A GREAT SALESMAN. VERY HELPFUL AND INFORMATIVE. HE DESERVES A GREAT COMMISSION. I AM VERY PLEASED WITH THE SERVICE THUS FAR. THANK YOU




- ISRAEL HEBERT

BARKSDALE TEXAS
We LOVE it!




We installed the Pelican Combo....whole house water filter and softener almost 3 years ago. We LOVE it! Our entire house, every faucet, has pure, non-salt softened water to use. Dishes sparkle, body is clean with no chlorine, even our 680 gallon hot tub has clear, pure water. Hair rinses better, water tastes great, even from the ice maker! We recommend Pelican to everyone. We couldn't be happier, and our plumber said installing it was easy!




- Steve and Jane Kovel

Fair Lawn, NJ
Really Great




Our system is in place and working just as advertised. I had the installation done, as I choose to put the main tanks inside and wanted copper all the way, but the pre-filter is installed in the garage. Already feel, taste and see the difference in our previously very hard and not good tasting water. This is a great value for the price.




- Don

Chandler, AZ
Good job to all of you




Love your products. Really love the service. Every time i call i get the same positive attitude. Thanks very very much. You guys are top shelf.




- Kim Cooper

AMHERST VA
Very satisfied




After I had my filters professionally installed two years ago, I have been very happy with the performance and ease of operation. I replace the pre-filters myself as needed and the water tastes great. Good product, good service and easy to operate.




- Dean Ayers

Las Vegas, NV



So far so great!! Mark has been a good example for dealing with your company. Order worked fine and it is being shipped at this time. We'll know more after equipment is installed.




- Lee Marvin

Dayton, NV
Tired of salted water




Its a bit scary for seniors to purchase any big ticket items. Mark was very helpful with our selection and we now await our purchase. He invited us to call him anytime with our questions. And I am sure we will. Thanks Mark for all the information. CP




- Charlotte Pollard

Dayton, Nevada
Satisfaction




Steve worked with us answering all our questions. He treated us respectfully and is truly a fine gentleman. We appreciate all the time he took to be sure that we were satisfied. We ordered the salt/free combo and are eager to receive it on Thursday. Thank You . Libby Gessler




- John & Libby Gessler

Summerfield, Fl. 34491
Order Placing




I talked to Steve 3 times before I placed my order. Steve was very helpful and courteous. He answered all my questions and helped me make a final decision on what model I should buy.




- Joseph Genchi

Agoura Hills, CA
Helpful service




Steve was very pleasant and helpful when answering all of my installation questions. I have ordered the filter and softner combination and am excited to experience the results once the product has been installed.




- Carol Freese

Kennewick, WA 99336
great service




I would lke to give a shout out to Steve for great customer SERVICE. Steve worked with me while I placed an order for my neighbor and myself and answered all my questions. I wish all customer service folks were as responsive to customers needs as Steve is,thanks for the great service,hope the filter is as good as Steve, Bob Williams




- robert williams

boiling springs sc
Wonderful Product!




The water is clean & even delicious for drinking! I don't need to buy drinking water any more!!! I would recommend this product to everyone without any hesitation!




- KIMMY

CLOSTER, NJ
Initial Order




Steve answered my husband's questions and then I called him back and asked him a few more. He was very professional and courteous. He was knowledgeable and helped me order the correct system from the water report that was submitted. I am anxious to receive the system and see how well it works. I have someone else who is waiting to see how we like it since they are interested in getting a system that actually works and is not constantly needing maintenance.




- Vickie Holtgrieve

Blanchard OK



Great service and great products. Keep up the good work. I really appreciate the automatic reminders when it is time to replace the filters. It would be nice if you could remind me of when it is time to replace the media.




- Rand Tapscott

IA
Pelican Whole House Filter & Salt Free Softener




Pelican Whole House Filter & Salt Free Softener Installed everything in about 4 hours, Best move I ever made. System is everything they said it would be. Saving Money by not wasting product and my Tank Less water tank is liking the clean water as well




- Brent Franklin

Tonawanda NY
Great Product




The installation was simple and only took about one hour. The system is running great. My water is soft and tasts better than bottled. I would recommend this system to anyone wanting to greatly improve their water quality.




- Pete Waldeck

Daytona Beach, Fl
Purchaser Review




Purchased our system 24Jan12. We are enjoying our system and it's tasty water. Before installing our Pelican system we had bad tasting and slightly hard water. We now have water that is softer and tastes like spring water. We are very happy with our Pelican system and would highly recommend it to any one.




- Harry W. Andrews

Bellingham, WA. 98226
Owner




Justin as I told Chad which was instrumental to my purchase of the system. The water here is about 20 hardnes,iron and the ph was low. After approx. three years of using the Pelican system the tank less water heater which was suppose to be cleaned once a year and it did not get cleaned. The tech's that came out and cleaned the water this year could not find any calcium or build up in the water heater. I can't thank Pelican enough. Chad has been a great help and always willing to help or answer any questions that I've had during the installation and after. Thank You Chad. Charlie




- Charles Perry

Bellvillve. Texas
Pelican water softner




We've had our Pelican water softner system installed over three years ago, and are very satified with system and the results. Changing the filters every six months is a breeze, it takes me less than one half hour from start to finish. We have our system installed in the basement and I'm sure glad that I don't have to carry 40# bags of rock salt down stairs to put in the system. We're originally from Hawaii where hard water is not a problem. When we moved to Georgia we really noticed the difference in water quality and hardest. Once the system was installed, we noticed the difference right away, when bathing, and it helps with our refrigerator water and our espresso machine. It's great. Elton Chargin




- Elton Chargin

Cumming, GA.
Combo




Bought the Whole House Water Filter and Water Softener system in 2009. The people on the order desk were very helpful. The system showed up on-time and the unit was exactly as pictured. We have used the system for 3 years now and are very happy with it. Someday when we sell and move we will buy another system from this company. By the way the price for the filters and sediment are very reasonable and top quality.




- Tom Maxey
Good Product




I purchased the Model 1800 for three seperate small houses and the occupants of each house said that they were very pleased with the units. They say they can tell a real difference in the water quality and are now drinking the water right from the tap, something they were not doing before the instillation of the Pelican system. The salt free water softner filter along with carbon filter seems to really do the trick. In addition when I've had any questions about the system the Customer Service department has always been very helpful. Couldn't be happier!




- Sherry Webb

San Antonio
service




fantastic, rapid & complete response




- Don Fothergill

san antonio
Outstanding Customer Service




Although I've had my system for two years, I only got it operational about a year ago. I've had to contact the company about a dozen times for various reasons, and in all but one case have found the customer service people to be, without a doubt, the most courteous and helpful group I have ever dealt with. I don't bestow these words lightly, I can't remember a business that I have enjoyed working with as much as yours. The system works as advertised and the support is outstanding!




- S ZERCHER

Fernandina Beach, Florida
Custom Pelican System




We researched whole house water filter systems for almost a year while we were constructing our new home. It was a tough decision because of all the information (sometimes conflicting) out there. After researching we spoke at length with representatives from Pelican and the other companies, and Pelican really convinced us that their system was what we were looking for. We ended up buying a custom-sized combo system with filtration and water conditioning. They even took note of our location in Northern New Jersey to upgrade our pre-filter at no additional cost. Everything arrived exactly as ordered and installed fine. The water now tastes significantly better than before and we have checked the pH and found that the water is more alkaline (less acidic) than it used to be. Our home water is now much cleaner and safer than it ever was. After our experience our house contractor has been recommending Pelican systems to other clients as well.




- Richard Engel

Ridgewood, NJ
Mr




I contacted Steve several times and he was always helpful and a delight to work with.




- John Dooley, Sr.

Henderson, NV
Customer Service




I want to take this opportunity to complement Steve, a member of Pelican team. I called multiple times with questions regards a combo salt free system for well water. Steve was very helpful, asked clarifying questions, recommended a system to meet my needs. I never felt pressured to buy a system even though I called at least three times during my research. I was given the name/# of a local plumber who highly recommended the Pelican System as well. He said he'd installed a number of the systems and all the customers really like the system. Based on my initial interaction with Pelican, I look forward to getting the system and having it installed. I'm confident the "service" after the sale will be just as enjoyable!




- Carl Stimson

Dawsonville, GA
Pleased Customer




We chose this system after many hours of research. One year after installation, we are still pleased with our purchase and appreciate that it does its work without causing us to spend time fussing with the system. Just contacted the company for information about our system (we lost our paperwork!) and they responded quickly, supplying us with the necessary paperwork and information.




- Mary

Marana, AZ
The best ever!




I have purchased the combo series 5 years ago and have enjoyed it ever since. After sharing the benefits, my father and my sister also purchased the same combo series for their homes. My father who has a green thumb loves the fact that the plants are even healthier. Some of the black bubbly spots under the leaves dissapeared so he is really happy. I just purchased another combo series for my new home. I decided to leave my old combo series for my tenant to enjoy. After you get used to this wonderful stuff, you can't live without it.




- Judy Moon

Torrance, CA
Customer




Steve did an excellent job helping me order this product and explaining many things pertaining to it. Looking forward to receiving the purchase!! Thanks so much!!




- Pamela Wolf

Junction City, Kansas
Mr




Steve was very helpful in answering my questions and offering guidance in my decision-making process.




- Charles Sweeney

Winter Springs, FL
Still working




System has been in 2 years, and still working fine. Just reordered new prefilter cartridges.




- Wesley Anderson

Zanesville, Ohio
After more than a year




We love our system. I have done away with the under the sink filter and even the one in our frig. We have solar hot water and about every 6 mo. I drain the bottom of the tank, before the filters we would get allot of white crystals after installing the system the water may have a tint to it, and our fixtures all do not get that crusty white build up.One other thing I would like to mention at the time of install the instructions were great and it make installation rather simple thanks APL




- Andrew Lucas

Zephyrhills FL.
Pelican




My name is Patrick Arviso and we wanted to find a system that didn't use any electricity and still was as good as our last ?Come to find put that Pelican not only didn't use electricity but was rated on top of the consumer market ! after some research of half a dozen systems ,I was sold on the 2stage system Pelican offers in the PSE1800 . I have a family of 3 and we wanted only the best for us ... I live in Arizona and the water is okay but now with Pelican it's the best tasting water to date ..I had it tested at my local water testing lab and was told it is balanced as well as clean with no chlorine what so ever ! I installed it over 6 weeks now and we are all really happy and haven't purchased a bottle of watersense . Thank you Patrick and Pelican ..! your Patrick and Michele Arviso ..Phx, AZ.




- Patrick Arviso

Phx, AZ.
My review




After doing extensive on line research, I decided to purchase a Pelican system. I have had a Culligan for years and felt that I wanted a system that uses no salt or energy and is environmentally friendly. Also, Steve was very friendly and knowledgeable.




- K. Hoyal

Wilton, Ca
great customer service




Just got my system in yesterday, my cutomer service rep (Frank at ext 201) has been great walking me thru the process.




- terry

henderson, nv
homeowener




We just purchased our combo series PSE1800 salt free water softener and whole house filtration system at the beginning of November. Before that we owened a salt water softener for many years. After checking out many water softeners we decided on the salt free system and a whole house filtration. We are very happy with the quality and taste of the water. I don't have the slimey feeling when I am taking showers like I deed when I had the salt system. We do not waste water for backwashing and it is a very low maintenance. We had the best custumer service ever which is very important when purchasing any product. Thanks Pelican Water Systems.




- Rezan Finley

Glendale, Arizona
excellent treatment




My wife and I would like to express our gratitude for the excellent treatment we received when we had difficulties with the plumbing firm installing our Pelican Water System. The Pelican staff responded quickly to our problem and acted in a very professional manner to see the issue resolved satisfactorily. We are extremely happy with our Pelican system, and our dealings with Brandy and the other members of the company who assisted us.




- Peter and Susan Edwards

Winchester, Virginia
Great Product, Great Support




I installed my PSE2000 about 1/2 year ago. It's in a 2-family house with 3 bathrooms and about 8 people using it daily. I've had no pressure drop that I could observe (I made some tests with garden hose), and I haven't even had to replace the sediment filter yet. The installation is great and the installation kit provides several options to fit your existing plumbing (though I wish they included brass valve instead of the PVC). But best of all is the support team. I've called them so far probably about 5 times (pre and post sale) and every time the response was very quick, the rep took his time to discuss the raised issues without rushing through anything, and everyone I spoke to was extremely knowledgeable about what their product does, how it does it, how to troubleshoot problems, and what to expect. Before buying this, I made my research for about 2 weeks, and at the end I was deciding between Pelican and Life Source Water. Aside other overall similar end-result features, I chose Pelican because of more favorable warranty and maintenance. I'm glad I did ! :)




- Peter Sokolowski

Garfield, NJ
very helpful




Steve was extremely helpful on the phone as I had concerns about correct sizing of my unit. Hopefully everything works out as planned. Darin




- Darin Smith

Knoxville, TN
Pelican




Steve was very professional and patient. Answered my questions to my satiisfaction. Very outgoing, Very well knowledgeable on the product lines. Cannot give product a re-view since I just ordrered. Time is the true re-view.




- Neil

Brioli
Great Customer Service




I called to find out more about your Pelican salt free water systems, and Patrick provided outstanding customer service. I tend to ask a lot of questions, and Patrick was extremely patient and knowledgeable. He stayed 1/2 hour past closing time to make sure I was satisfied. I hadn't anticipated buying a filtering system too, but without pressure, and equipped with my new information, I'm buying a combination system! Thanks for the expertise!




- Lexy Hickok

Mankato, MN 56001
Good service




Employees are always delightful, today I ordered more filters from Brandy, she is a doll. She is a very good sales person, coupled with a great personality and kindness. Hold on to her as she is a great asset to your company. Again thanks for your help. Don




- Don

Carnt
Excellent Service




The company has an excellent staff such as Steve and Patrick. We just bought the combo series PSE 1800 today, and the representatives were knowlegeable, patient, and provided very helpful info. Thank you all again.




- Phuoc Ly

Downingtown PA
Excellent!!!




I use well water and I used to have Culligan system. After I changed to Pelican system, I found out water quality got better, no odor and even water pressure got better. Culigan system requires periodic maintenance and Pelican systen need much less maintenance. Overall I'm very happy with my purchase.




- Jae Hong

Berlin, PA
Works Great




We installed the filter/salt-free softener nearly 1 year ago. Within 2 weeks we noticed the hard scale buildup at the shower head and sinks were disappearing. And we continue to enjoy the benefits of clean and soft water today! We live in an area with reportedly decent municipal water quality. But after seeing the massive amounts of sediment/dirt captured in the pre-filter and experiencing the difference in quality with our new filtration/softening system we are very pleased!




- Tyler

Essex, MA
Fluoride Filter and Combo




Love, Love, Love my Pelican Whole House Filter System--WITH Fluoride removal we got the level .94 town water down to .03 in our home; no more worry about the effects of added Fluoride!!




- Paula B

Timberville, Virginia
Pelican filter system




We are very pleased with our Pelican whole house filter. It is a quality product and lives up to its guarantees. We had the system installed in 2010 and are completely satisfied. Would not hesitate recommending this to family and friends.




- P. Mullins

Jeffersonton, VA
I could bottle it and sell it




I moved into my new home last year and found out the hard way that I had very hard water. All of my dishes and glassware had a film on it that wouldn't come off in the dishwasher. I purchased the pelican system and within a few weeks my pipes were clear and my water was crystal clean and much better tasting. I have not had any problems with my new dishes and glasses and even the tear stains around my poodles' eyes have gone away. I love this system, worth every penny.




- Doug D

Metuchen, NJ
PSE1800




Prior to purchase, called Pelecan and the Rep answered all my questions that I had on the units. Received the units in perfect condition. Was very easy to install myself. No more water spots and we can taste the difference in the water.




- George Riberal

Kaunakakai, HI
Confidence




We had an old acid neutralizer system in our home that needed replacement.We were offered a new replacement one from Rain Soft dealer for the sum of $3200.Pelican has one for $1200.(no brainer!) After researching products we choose Pelican for the top rated no hassle whole house filtration and neutralizer system.The product sells itself but,Franks knowledge and expertise answering all my questions gave me the confidence to make our purchase.He will be their for you.




- david mills

quinton virginia
PSE1800




Pelican and Frank deserve 5 stars regarding all aspects of their product! Thank you.




- Robert D

New Port Richey, FL
Happy in Monterey




We have had a salt water softner for decades since the water here is hard and awful tasting. The PSE 1800 was installed yesterday and within hours after final flushing, I was drinking tap water that tasted as good as the bottled spring water I constantly bought. We have made our coffee using tap water this morning and it tastes as good as when I used bottled spring water. The system is installed outside with no shelter, except for the roof overhang and last night's rain it appears just as it did minutes after installation. Finally, I am free from loading 60 lb bags of salt and breaking those incessant salt bridges. Our house finally entered the 21st Century.




- Wayne Sweet

Monterey Ca
Good Purchase




I recomend this product, the water test is really good, also for cooking, shower, laundry, including to wash our cars. It's a really really good product. The customer service representative personal are people qualified, Brandy helped to us with profesionalim. Thanks, we love this product.




- Miguel Gurrola

San Fernando, CA
The combo




Very excited to find a salt-free, water conserving system with great reviews and green building credentials. Though expensive upfront, will be very economical in the long run versus bottled or other systems. What better investment could you make for your family's health?




- K Kyle

Bloomfield, MO
Keep leading the way




Dear Mark. One week after installing the new Whole Home, new replacement tank all is well, amazing as compared to the tank which was replaced. I notice no BLUE ROCK'S,no stopped up faucets , all is well. Your attention to detail, your policy of inspecting what you expect and fixing the problem instead of putting off and attacking the customers of Pelican is a welcome sight, difficult to find a company that stands by what they promise, Mr Hughes you've have exceeded that. The Pelican Whole Home Water system works, and works well and delivers that which was promised. Without Patriotic American Company's like Pelican and without , the staff and management personnel like you Mark, these are the people holding America together right now. Keep leading the way Mark




- D Carter USAF Retired

Santa Maria, CA
Sales




I recently had the pleasure of dealing with " Frank " of your company. Frank is very knowledgeable concerning your products . He didn't pressure me at all and walked me through the entire process. Frank is a salesman that KNOWS his product. I BOUGHT YOUR SYSTEM due to Franks help . Thank you , Gary Gaydos




- Gary Gaydos

Newburgh,NY
Frank Capadona




Frank Capadona was our salesman and we were very pleased by his service and was very polite. What he recomended for my house was the right choice, thanks again for everything.




- greg delgadillo

santa paula california
Happy Customer




Patrick, Just wanted to let you know that we are extremely happy with the results of installing the Pelican unit. Our well water seems to be considerably "softer" (almost zero residue on shower stall walls)than it was with our previous system. Thank you for your quick and accurate response on our post-installation questions. It's been a pleasure doing business with you and Pelican. Ken




- Ken Juracek

Saint Cloud, Fl.
Fabulous Customer Service




Pelican customer service rep, Patrick, has bent over backwards to help me with the new assembly of my Pelican water conditioning/salt-free system. He was always there when I called and needed help since as he could tell, I'm not a plumber!!! Hopefully once my system is up and running I can give a full report on how well I like it. Right now I am in the 2 day waiting period for the carbon filter to soak. Everyone there has been very helpful answering questions about the new system and I felt I was fully informed about how everything would work and I would highly recommend this product so far, compared to others I have evaluated. I'll put in a new review once my system is up and running.




- Linda Selle

N Las Vegas, Nv
Awesome CSR




Thanks Mark you answered all my questions and provided me all the information that made my purchase easy and stress free. Thank you, Martin




- Martin Earhart

Yellville, Ar
Service Review




Your sales person Patrick did a great job with my order. He is polite and very efficient. I am pleased to have done business with this company and look forward to receiving my product next week. Thank you. Grace Caliendo




- Grace Caliendo

Walnut Creek, CA
Info & Order




I am extremely pleased with the help I received from Frank. He was very knowledgeable & was able to answer all of my questions & concerns. His profesionalism was much appreciated. I have nothing but favorable feedback for you. Thank You!




- Paul Sutera

So. Salem, NY
Pelican Water Systems




I purchased the PSE1800/PSE2000 combo series after several discussions with with Frank. He was very helpful in determining my needs and making sure I purchased the right product. He also sent a list of recommended plumbers with experience in installing the systems. I am on a well and have very hard water. The system was installed on August 26th and I am very happy with it. I now have crystal clear water that tastes great and I no longer have to clear the kitchen faucet of calcium deposits several times a day. The best part is no salt and no electricity to operate. Thank you for a great product and excellent customer service!




- Gail Fitzgerald

Las Vegas, NV
Thank you Pelican




We live in part of the country where the water is extremely hard. We have tried several water systems and were about to give up when we heard about Pelican. Their customer service was excellent. They answered all of our questions and guaranteed results. We have had our system since June of this year and there has been a remarkable change in our water. The system is great and with NO SALT. Thank you Pelican.




- EARL COLLIANDER

TULAROSA, NM
Thrilled withPelican water system




I have hade this installed for about 6 months and the softener has taken away white stains on shower door no pitting on faucets or drains. Plus I bring a bottle of water every day with my lunch to drink. I prefer this water rather than Poland water my company supplies. Thanks, Charlie




- Charles K Gorga

Wanaque, NJ
owner




Frank Is an excellent salesman. We appreciate all his help and info.




- Charles Scoville

weatherford,Tx
Excellent Product and Outstanding Customer Service




I purchased and received the Combo Series PSE1800 water filter and salt free softener last week with assistance from Frank Capadona. Frank is knowledgeable, patience, and very helpful in answering the questions I had about the system. The system arrived with a defect tank jacket and a leaking bypass valve, but Frank promptly sent me the replacement parts the very next day, and he walked me through the process on how to remove the head from the tank to install the new jacket. Installation was pretty straight forward. So far we are very pleased with the water quality and the overall customer service (pre and post sales) is outstanding. Thank you Frank for your professionalism and excellent service.




- Michael

Winter Springs, FL
Finally I feel it is safe to drink my water...




We keep getting reports from our water districts that the water is safe to drink but then you see on the news that water in certain areas is not safe. I did not want to risk my health and depend on the water district to send me reports. My water was literally yellow and I had stains in my tub. I could not bring myself to drink from the tap and so I was lugging in large quantities of bottled water. I did my research and found Pelican. The price was reasonable. No electricity needed. I received my units and had them installed by a local plumber. It was easy and I am thrilled. I am drinking my tap water and there is no smell or taste. I decided today to add the UV unit to my system. I did this to give my family the very best water possible. My experience with Pelican is that they deliver what they promise and after installing the system my water is great and I feel great about drinking tap water again.




- Marilu Jones Rumfolo

Spring, Texas
Very Pleased




We have owned this combo system for 3 years and are very pleased with the performance and ease of maintenance. We highly recommend this product. The customer service for minor filet replacement has also been exceptional.




- Jim

Scottsdale, Arizona
Frank




So far so good. Customer service was very curtious and answered all of my questions. The water softener was ordered on Friday afternoon and arrived on Monday morning. Now that's fast service. It hasn't been installed yet. Will let you know how we like the system. John and Sarah.




- Judith Brosch

New Port Richey, FL
mmmmmmmmmmmmmm




ok after checking different company products i choose pelican-they offered a whole house system at a good price=instead of saying mmmmmmmmm i said wow- i purchased the product- took my first shower-loved it-great feeling hair and no itching dry skin-my wife said look honey ( as she dropped a bath towel from shoulder height-floating to the ground-before the towel hit the floor like a rock. very glad i made the purchase-had a monthy service before for 16 years-glad i changed-mike




- michael lamberth

aliso viejo, ca
Awesome water and service.




I had no idea how lucky I was going to get finding Pelican. I spent much time searching for the best water filter/softener and was about to purchase a system at double the cost. It was saltless also, but had the backwash needing a drain (and such a waste of water) and also needed electricity. I want to thank Frank Capadona for being so patient and answering so many questions without being rushed. The Pelican combo system not only is saltless but has no backwash and no need for electricity, and at half the cost !! I just installed it and was amazed at the taste and quality feel of the water. After a shower I feel 'squeaky clean' but without the harsh squeak. And another unexpected thing happened for my family. My 92 year old mother who can't stand drinking any kind of water, loves this water. For me, I can't thank you enough. I know that anything good does cost something. But if you want a great water system, you deserve the best of health and I would hope you can find a way (maybe don't go out to eat quite as often and have more home cooked meals with your family). Thank you Pelican for your excellent products !




- Veronica Postel

Phoenix, AZ
SATISFACTION




THE MATH SAYS IT ALL




- JOSEPH SEIBEL

SODDY DAISY, TN
sweet water




Of all the systems I have researched the Pelican is by far the very best. This technology is very efficient and hands free. No Salt No Electricity---I LOVE IT. This system produces the finest water money can buy at a very reasonable cost. I would highly recommend this system to anyone.




- Ellis Herbst

Corpus Christi, TX
5 Stars




I was very skeptical of this product in the beginning. My wife talked me into the system to help with water issues from our county water system. I decided to install the system myself in the garage. I found the system very easy to install with no leaks what so ever using PVC pipe. The directions were very strait forward and accurate. To my surprise the difference was noticed the very first day of use! It is like taking a shower and doing laundry from bottled water! You feel clean and your garments are refreshing. Great service from Pelican . A +++++ and would highly recommend !




- David Ball

Summerville,GA
Very Good




My conversation with Brandy was excellent. She answered all my questions to my full satisfaction. Give her a raise!!




- Irv

Las Vegas, NV
GREAT




I talked with Frank and he did a great job helping me with the combination Water filter an soft free filter system. Thanks. Great




- Christopher Marvel

Highlands Ranch, Co
Customer Service




Frank at ext.201 was very helpful in giving me some information on the Pelican products and making a choice in purchasing the PSE2000. Pleasant to speak with.




- Aaron Works

Haymarket, VA
Combo System




We bought this system due to our very hard water and occasional smell of chlorine in water. We tried the magnetic ones and didn't get good results. This system delivers as it promises. No more hard water stains in dishwasher or other appliances. We can feel the difference in the shower. I drink water from the faucet and it tastes good!! Customer service and tech support are available, informed and courteous both at outset and months after purchase. Highly customer oriented company. Absolutely recomend them.




- Joseph R

canyon Country,CA
Mr. and Mrs.




We have had the Pelican system for more than a year and are completly satisfied with the system. Mark reviewed our problem and advised what we needed and E-mailed the solution to use with costs and did not attempt to sell us anything we did not need. After comparing with other systems and the professional manner that Mark exemplified, we chose the Pelican system. To say the least we are completely satified.




- Lionel Boger III

Front Royal, Va. 22630
THE BEST!




We purchased the Pelican PSE2000 Combo whole house water filter and salt free water softener/conditioner 2 years ago. We are so happy! Our drinking water is the best....no more bottled water purchases. Dishes from the dishwasher sparkle. No more scumy showers. And the best is this is the water going into our hot tub!! We couldn't be happier!




- Jane Kovel

Fair Lawn, NJ
As Advertised.....




Great system that does the jobs as advertised....virtually no maintanance...we would buy it again! Installed Sept. 2007




- Larry Wepler

Liberty, Missouri
Combo Series w/ Chlorination for Wells




I cannot say enough about Pelican and their follow-up service with their customers. Since installing one of their Pelican treatment systems in 2008 I have had excellent response from their technical support group. Unlike a lot of companies, once you install one of their systems they are there to help you operate and maintain it. Right from delivery, installation, and start-up of the system, they have always responded to questions either on-the-spot or shortly thereafter. It has provided me, as a homeowner, with a high level of comfort in dealing with any issue that may arise, from changing filters to making adjustments to the system based on water conditions, to replacing parts myself. When you need to call them, it is nice to know that you can get your problem resolved quickly. Staff like Chad Galloway are there to talk you through any problem, and it sure is nice to get routed to a real person who can help quickly when you call!




- Dennis Gale

Colorado
Smartest Purchase I Have Made....




The Pelican Water System is the smartest purchase I have made for my home. I am visually amazed every time I change the pre-filter on just how dirty local water is entering the house. I am happy every time I turn the tap on because I get superbly treated water that looks, tastes, and is fresh and clean.




- Don H

Frederick, Maine
What a Great Product!




hey pelican! just wanted to write on this product, 2 tank system for 1 bathroom salt free system. what a great product! just installed 6, 2011 this system is the best, the water tastes great, super clear water. but i must say, our water test that we did before hand, we had no problems with our water. we always had a culligan salt system, which we replaced with this pelican system. my thanks to "frank" at ext 201 very helpful! did not forget who i was when i called back a few weeks later to ask questions about the system. "thanks Frank" for all your help and know how! i did replace the filer housed by the blue container, about a month after install just to be sure the filter was clean, and it was. easy to replace. even my wife could do it! well, maybe not..........




- Joe

ANDOVER, New Jersey
Pelican Water Technologies




This is a great product. We use to have a water softener that uses salt and we can say that the Pelican system is far better. It is worth the price we paid for it (in our opinion)and would not hesitate to recommend this product to others.




- Mel

Elk Grove, CA
I Love My Pelican Water System




Dear Pelican: So far so good, we completed the installation of our Pelican Water System 2-1-11 and have loved it ever since. We switched from a water softener salt system and found it to be much better for us. We wanted to be able to get water directly from the tap without being concerned about the salt we might be consuming. We did not like the cumbersome and inconvenient charcoal filter systems you can buy at target, etc.. We also found the Pelican System to be better for our aging skin. Although it doesn't feel as slick as the salt water system when washing in the shower we feel the job is getting done and our skin is less dry. We also find our sinks are cleaner and no longer use any Bon Ami cleanser when cleaning. Hot water does the job. The chrome fixtures are also easier to keep shiny. Clothes are great and the dishes and flatware all seem to be cleaner and shinier too. We haven't had to change any filters yet but know you are there and don't anticipate any problems. Thank You Pelican Water System




- Rich & Matlene Sullivan

San Jose, California
Like Warm Summer Rain




Your product is performing beyond my expections. The water feels like a "warm summer rain" in the shower. The taste and texture of the water is very good.




- Steven Sweet

Weyauwega, WI
Great Product




I purchased the PC 600 filter with the NS3 softener two years ago and have had great water ever since. I picked Pelican after a lot of research. I felt like Pelican would give me the best water the most "natural" way... and I believe it has... the water has been great... We are on city water and the water taste so much better once we put the filter in... I installed the filter myself... and love the almost "no" maintenance required... Really... this product is worth checking out... Tony




- Tony

Haines City Fl
Our Pelican Combo




Mark was absolutely terrific in assisting me in making my decision to purchase the Pelican system. His knowledge of all softening systems and their respective environmental impacts were especially valuable. Our Pelican system has been installed for about six weeks now, and everything is fine. Our city has extremely hard water and we are finding that the Pelican system is actually "cleaning" up the debris in our exisiting plumbing. The real test is coming as we will be refilling the swimming pool in a week or so -- that's after we re-tile and re-plaster it. A fresh start with fresh water.




- Robert Heinbaugh

Pasadena, CA
Our family loves it




We love the water system and our family loves it when they come over. It is so easy now to add water to our Kio fish pond. Thanks




- Kent Clerk

Santa Clara, CA
Right decision




The PSE 1800 is installed a few days ago and who knew we were quietly suffering and working overtime to clean and scrub. Now, there is less white crust around the faucets and less toilet ring in the ToTo toilet. Next, my husband says that his legs and back are not as itchy. There is no slimy feel to the shower water. The white water drip scum is gone from the black refrigerator water dispensing area. The coffee is not bitter tasting. When I took the first dishes out and they had an odor so I looked all over the dishwasher for debris or something rotten. I rewashed them and no odor plus the glasses sparkled again. The dishwasher system had to be cleaned out with the new water system before dishes were washed. I am anxious to see if some health issues decrease with the new water system. We are installing a new frameless shower enclosure and I anticipate very little problem with the water on the glass. I also appreciate the information from the website videos especially about demineralized water. Health and fitness followers sometimes drink that and they should look at the reverse osmosis video. Pelican water system is amazing.




- Karen M Ezaki

Covina
A true believer




Just yesterday a factory recommended installer Bob Anderson came to the house and placed the product outside the garage next to the tankless heater and the external water loop. Now we have both hot and cold soft water. I have sprayer bibs on two sink faucets and after one minute of flow they stopped sticking in spray mode and functioned as they should. My wife and I each took a shower where the drain was visibly full of calcium and partially clogging the drain for years. So much calcium started to descale I had to get a plunger to push it down the drain. The drain still has some calcium visible but it is no longer slowing flow and pooling in the shower. I can hardly wait to see what the stainless dishwasher looks like next month. How does Culligan stay in business? No more wasted water, salt and electricity! I now have 25 sq ft in the garage for storage and the water heater and Pelican softener are next to each other in all their shinning glory. Your customer service reps and web sites were wonderful. Larry




- Larry Day

Poway, CA
I know I made the right decision




Back in the 1960 Midland water was so bad if you replaced a faucet in a few weeks it coated with a white hard residue. These minerals would get under the chrome finish finally requiring the faucet to be replaced again. Today the city is piping in water and mixing with the city well water that is much better than before and looking at the water hardness map of USA still shows we have some of the hardest water. Previous to the mix a hot water heater would not last but a few years and some manufactures would only provide 5 years or less on their best warranty unit. I installed a Salt Based Water Softener back in 1993 which lasted around 3 years. The resin bed needed to be replaced and also the electronic head. Both of these items would have to be ordered from the manufacture which would take weeks to get. You can not wait that long so you are forced to just buy another unit. This replacement unit lasted until June 2008. I called the manufacture and the support department determined the electronic head would need to be replaced and you had to order repair parts from manufacture. Shipping time on part was 2 weeks so here we are again without soft water for several weeks. I was just fed up with this whole thing, tired of buying salt, many gallons of waste water going down the drain to back wash the unit, then finally having to replace the unit. Thanks to computers I got on the internet and found Pelican Water Systems. What I read just sounded too good to be true, NO Salt, NO ELECTRONICS, NO MOVING PARTS TO WEAR OUT, NO BACK WASHING, NO ELECTRICAL COST TO OPERATE......... I called the sale department and the person explained how it worked and answered all my questions and said they were having a sale on their systems. I told him that I was going to do a little more research and then make my decision. From a price point of view I could just replace the salt based softener several times for the price of the Pelican Salt Free system. I decided as the old saying goes you get what you pay for so I bought the Pelican system July 04, 2008. Being a retired Air Conditioning contractor I had a few friends that were Plumbers that would install the system for me at a good price. After I received the Pelican system I read the very detailed installation book that included pictures and could not believe how simple it would be to install so didn't need a plumber. I made a few trips to the plumbing supply store and with a few tools like a hacksaw, screw driver, garden hose, and socket wrench I had the system installed in a few hours. Following the instruction in the Installation Guide now ready for the 48 hour Carbon Soak instruction and finally the Carbon Wash. The sitting and waiting was the hard part. Now it is April 25, 2011 and I can't believe this Pelican NaturSoft Salt Free Water Softener has performed just like the manufacture stated. I guess that is because they only use premium NSF USA parts in their systems. When replacing a stop valve on our Hot Water heater water inlet line I notice all the calcium build up was gone inside the pipe. I no longer have to remove the strainer on faucets throughout the house to clean the screens to maintain water flow. I no longer have to buy and store bags of salt in the garage, keep the salt bin filled. I do have to change the sediment filter about once a year and that is easier than lifting a 40 pound bag of salt. Finally I know I made the right decision because this water is healthy to drink that along is worth the cost many times over (is not dematerialized like RO or bottled water). Many states are now banning Salt Based Softeners. Thank you,




- Larry

Midland, Texas
PSE2000




We really like our system. As for all the claims? So far, so good. We do see a difference in the limescale being much easier to wipe away. Seems to almost be powder like. Just wipes away. Hair and skin feel better as well.




- Jeff

Texas
FABULOUS




We installed our NaturSoft combo series filter-softener in early February and cannot speak highly enough about the improvement in the quality of our water. My wife suffered from dry skin caused by showering with our Southern Arizona water. For two years she asked that we install a softener to improve our water. After researching the various methods of softening, we chose the Pelican system because it looked like the best system with the least amount of maintenance and in-use cost. Today our water is FABULOUS! We both see a huge improvement in the condition of our skin. I thought my dry hands were just a normal thing because of the dry Arizona air, but I now realize the water was also affecting my skin. We drink the water straight from the tap and find it is impossible to tell the difference between it and bottled water. We highly recommend this product!




- Jeff (and Bette)

Southern, AZ
Pelican PSE1800 Combo Series




I just wanted to let you know how much we love our system. First of all, our water is 1/2 city water and 1/2 well water and we have had a hard time with the hardness of the water. We had our kitchen remodeled in Nov 2009 and we paid for a really expesive faucet. By the time we purchased this system in April 2010, the sprayer was not working due to calcium build up. We had to replace it. Also, we were replacing our coffee machines at least 3 times a year because of the hardness of the water. So when we did our kitchen we got a Bauch dishwasher that you put a certain salt in it to help with the hardness. Our water heater was making all kinds of noise and we didn't know what we were going to do, because the codes have changed over the years and a new tank water heater wouldn't fit and we had no place to put it other than the orginal space, which wouldn't be able to pass code. So we decided to check out tankless water heaters. They had a home show in San Jose area and we went to check out the different tankless heaters and that is the first time that we saw Mike Counsil Plumbing. They carried the Nortiz Tankless and next to it they had a set up with the Pelican System. They took the time to talk with us. Then we thought about all the different products we had seen, but still weren't sure. I wanted to have a system to not only soften the water, but I also wanted a system to clean our water of the chemicals that the city uses in our water. We did more research but couldn't decide. Then the Home Show came to San Mateo County. We went to go check things out and low an behold, Mike Counsil Plumbing was there again. Of all the systems at the Home Show, Mike Counsil had the best desplay for the tankless and the only ones who had the Pelican System and they could explain everything to us in lay terms. They were very knowlegable, but what I really think sold me on the Pelican was that this system you do not have to use Salt and is environmentally safe. We contracted with Mike Counsil Plumbing for all our needs. They did a wonderful Job. Now, as for the Pelican system, this is a wonderful product. I have not had to buy a new coffee maker in almost a year since we have this system. Also, every cold an flu season, I would have to purchase a new humidifer because the hard water would ruin it. Not this year. As for the softness of the water, it is great. It is nice to take a bath or shower without the smell of clorox. It also leaves my skin softer and my skin isn't itchy anymore. My new faucet has no calcium build up and I am just so pleased. We use less detergent in the washing machine and the dishwasher. (oh, I don't have to put salt in the dishwasher any more) It is so nice to be able to drink the water anywhere in the house or outside if I'm in the garden and don't want to take my shoes off to go inside, I can drink from the hose. No more using bottled water or the Britta container. What is nice too, is that our garden now gets clean water and that is important if you like growing your own vegetables and fruit. I just thought that you should know how your system has worked for us and also that Mike Counsil Plumbing is very knowlegable about your product. Sean did a wonderful job installing the Pelican system. I hope to have this for many year to come. Sincerely, Ana Maria Olivas-Flores San Bruno, Ca




- Ana Maria Olivas-Flores

San Bruno, Ca
Our Pelican




We live in a part of the state known for it's water. But we started noticing everything in our dishwasher was turning white and there was a white scale on the Refrigerator where the water and ice dispense from among other problems. After changing the dishwasher and soap I started looking for a water system. We looked at a lot of them. One of our concerns was that we wanted soft water but with out the salt. After stumbling on Pelican and finding it was kind of local we ordered the duel unit. I would like to say we were a bit concerned about installation. well that was unfounded it was a breeze a little planing and it went super. I put mine in my unattached garage after the planing, it took about 2 hrs. No runs no drips no errors, just great. The difference in our water is just unbelievable,all of our black plastic is black again the stains are gone form the frig. and I'm drinking water again and love it. I would like to thank you guys for your concern and answering all of our questions, and being there when we ask even the dumbest ones, it was a great experience. PS. the Lemi Shine is the greatest. Thanks again APL




- Andrew Lucas

Florida
Best whole house system ever!




We have had a Pelican PSE2000 for over a year and the difference in our water is amazing. No more Chlorine smell, no white residue on the Dornbracht faucets, no more stains on the travertine tiles. Compared to the salt systems there is no greasy residue let on your skin after a shower and no pulled back muscles lugging bags of salt. In fact there is no need for electrical power as the whole system is a purely passive system and was very easy to install. The two tanks are very compact and the plumber, Marty Smith, who was recommended by Waterfilter was fabulous and has subsequently replaced or 150 gallon water tank system with wall mounted tankless units. All in all the WaterfilterUSA system is excellent and for once I agree with Consumer Reports that this is THE best system available.




- Geoff D

Irvine, CA
Worth The Money




We had a whole house filter (from another company) installed in our new home 5 years ago. It basically removed the chlorine from the water and we were pretty satisfied w/it. Back in April, we replaced our hot water heater after only 4.5 years. Then we began having problems w/the new one after only 4 months. We had a defective unit and when the plumber came to replace it, he showed us the anode rod covered with calcified material. We were stunned!!!! He recommended a water softener and tried to convince us to get their combo unit which uses salt. We had never had a water softener in any of our homes and really didn't know much about them, except we'd always heard that the water felt slimy and the salt was a pain in the butt. Fortunately, we didn't make a hasty decision, even though the chlorinated water was making us itchy and the taste was disgusting. We Googled "salt=free water softeners" and saw this Pelican 1800 unit. We needed to replace the tank on the water purification unit anyway and realized that a lot of our plumbing problems were probably from the hard water. Duh!!!! After researching all the units, we decided to call up with several questions. The rep, Brandy, was extremely knowledgable and quite patient. We really were novices at this and I'm sure she must have answered these types of questions hundreds of times, but she never became annoyed. We ordered the system and had a plumber install it a few days later and the difference is like night and day. The water tastes better than Fuji water. The amount of laundry detergent we use is a fraction of what we used before. My wife no longer uses conditioner on her hair and the dishes come out of the dishwasher much cleaner. And the water feels "silky" not slimy. We aren't itchy and dry after we shower. I could go on and on, but suffice it to say, we are very satisfied with this system. We had also interviewed our neighbors who have (salt) water softeners and they all hate them and would never purchase that type again. Since water is SO essential to everything we do, it was worth the investment. We will scrimp somewhere else!!!




- Andrew Avellino

Mesa, AZ
The Pelican PSE 1800 System




In the Spring of 2010 I was looking for a soft water system that used no salt. Did some browsing and discovered Pelican's site. I have to say, this was one of the smarter moves I've made in my life! I bought their PSE 1800 system and installed it myself. It was easy because I use to install softener systems back in the late '70's for an employer of mine. In just the first 2 weeks alone I've noticed how clean the stainless sink in my kitchen has remained. Also an upper end 40 gallon gas hot water heater I have is about 8 years old and after about a month in operation now the PSE 1800 system has been able to reduce the percolating sound coming from the water heater, as it has been having to put up with hard water input for the last 8 years. I believe strongly that it is slowly being cleaned out by the introduction of it's new soft water source from Pelican's 1800 system. And as well, I agree wholeheartedly with the other testimonials that when showering I feel cleaner, the ol' hair feels much softer, and my clothes come away softer as well out of the dryer. I tried drying a load last week without using any fabric softener sheets and the clothes came out in the same condition as they would had I used one in the load. Seriously, I've been so impressed with the results I took my Mother's old salt water softener system out about 2 weeks after I put mine in and installed the same exact system in her place. She is pleased with the results as well! That's about it I guess, but not before saying Thanks Pelican! You guys have hit a home run with this system.




- Bill Van Skiver

Waterloo, IA
The Best Water Ever




I have had the worst tasting, smelling water around. Years ago I rented and then purchased a system for $1,800. I was told this was the best and only type of treatment for sulfur. Over the years with the rental I spent, the purchase price and the costly treatment I had to purchase and add frequently we must have spent OVER $4,000.! The system never really worked right I guess I wanted to believe it was working. Finally I could not take the smell, cost and noise it made anymore and started to research water treatments and found Pelican. We purchased the sulfur system, carbon tank, and the salt free system had it delivered and my husband and son-in-law installed it. I refused to let my husband get rid of the boxes it was delivered in because I was so unsure it was staying. Well let me sum it up...YOU COULD NOT BUY THIS UNIT OFF OF ME!!! I absolutely love it and would HIGHLY recommend this company - from the WONDERFUL sales people, the technical support team (who can't do enough to help you) right to the fantastic product they sell! This is an honest company with unbelievable products! Trust me if you order you will not be returning the products...my water is HONESTLY better than bottled water and trust me I have spent thousands on that too!




- Theresa

Branchville, NJ
Very Happy




Very happy with the system. Could see the build up go away from the shower nozzles and dishwasher.




- Russell H Thaden

Atchison, KS
Pelican Water Filter and Softener




P.S. I forgot what prompted me writing this testimonial today. I drained the hot water heater, as per recommendations, and was surprised to see the resin [from the old softener] and considerable salts of some kind. I refilled the water heater and DIDN'T HEAR A THING! We recently had two different groups of company last week, and we had to warn them that the banging in the night was from the water heater. It was LOUD!! There hasn't been a sound today. This new system is doing what it said it would do. Thank You!!




- Wesley Anderson

Zanesville, OH
PSE1800




We have been very pleased with our Pelican PSE1800. It has replaced our old traditional "with salt" water softener and we feel we made a good selection. Not continually purchasing and adding salt in addition to flushing the salt water into our septic system was our first deciding point. Then we are very pleased with the taste and ability to use the filtered tap water that tastes good. Before we only used our R/O water. An early sign that the system was working, was the scale around the tips of our faucets came off - we were thinking of replacing them, but were pleasantly surprised with the change. When researching new water softeners, we found the sales associates were knowledgeable and helpful, which we greatly appreciated. We have recommended this product to numerous people and our plumber has also recommended it after installing ours. It is a great, reasonably priced product with great service.




- Daryl Lassig

Texas
Combo Series House Filter




We recently purchased one of your combination NaturSoft/Carbon filter units and are very please with it. I performed a great deal of research prior to purchasing this unit. Overwhelmingly, the reviews from those who purchased the units were very positive. Some professional plumbers and softener installers gave critical reviews, stating that the science behind this product was bad and that it will not work. Most of the time I could clearly see they were misinformed or incorrectly stating facts. Sometimes they were criticizing a NaturSoft softener by name as not softening, but clearly describing the carbon filter. I wound up disregarding their bad advice. Before purchasing, we even had a Kinetico dealer visit our home, but we didn't want to have to add salt several times a year. The NaturSoft system is a perfect solution because it does not require salt and it costs much less than the Kinetico systems. The salt softeners also removed the calcium from the water. While this may sound good, I reasoned that we NEED calcium in our diets (just go to the supermarket and look at all the products that have added calcium these days). The NaturSoft system leaves the calcium in for our bodies to utilize, while still rendering the water soft. Obviously, it will also leave calcium deposits on the finish of the faucets. But the deposits come off easily and we expected it. The choice in softeners is extra salt (bad) or extra calcium (healthy). Immediately after installing the softener, my wife noticed a difference in how soft the clothes were with the softened water. She was very pleased. Our city water is so chlorinated, that we would often go into the bathroom and think we had entered an indoor pool. My wife's back would tingle in the shower and her skin would dry out badly because of the chlorine. Our children would have skin problems if we did not add special expensive dechlorinater to their bath water. Now, the water does not cause any skin dryness or tingling. Since the water smelled and tasted like it came from the local swimming pool, we were always buying kitchen sink carbon filters from a local retail store. The water tasted great, but it would only filter our kitchen sink water. Now, we are very pleased to drink the Pelican filtered water directly from ANY tap in the whole house. I have also noticed that the dishwasher is leaving a LOT less calcium buildup on the dishes. We used to have a major calcium haze on the glasses. I had to clean off the very hazy calcium buildup from the glasses initially after getting the softener, but now the glasses come out practically spotless. We began to use the gelpacks instead of a solid tab after reading through Pelican's recommendations to use geltabs instead of solid detergent. This was very important. Additionally, I also switched soaps as Pelican's instructions recommend. There is now a lot less soap buildup on the shower walls. Prior to making a purchase, I used the online chat to ask questions for my research. During the installation and after we began to use the product, I also used the online chat to ask questions (such as deciding what dishwasher tab and bath soap to use). They were extremely helpful and even looked up brand names I gave them to see if they would work well with the NaturSoft softened water. The only thing we did differently from the installation instructions was to tap into the two outside water hydrants from the main line BEFORE the whole house filter. This allows us to use unfiltered water for general outdoor use where filtered and softened water is not a main concern. The filter units will last much longer because of this decision. We did have to purchase some special adapters, as well, when we purchased the plumbing supplies because we have plastic PEX piping and that was not mentioned in the installation instructions. Hopefully this will be added to the instructions some time soon. We very much appreciate and recommend the Pelican NaturSoft and carbon whole house filters. Corey




- Corey Ames

Kansas
PSE2000 - We Love It




Just wanted to let you know that we are very happy with the filters. Installation was easy (well, our plumber took a while to read the instructions - they were his first of this type), there is no obvious reduction in flow rate or pressure - and most importantly the water now tastes great and there are no more scale deposits anywhere!!! Thanks a lot. Best regards, Arthur




- Arthur
Pelican PSE1800 Combo




JUST HAD THE PSE1800 SERIES AND THE CALCITE ACID NEUTRALIZER INSTALLED. I THINK IT BEATS ALL OF THE OTHER WATER SYSTEMS, REGARDING QUALITY AND ESPECIALLY THE WONDERFUL ASSISTANCE GIVEN AFTER THE PURCHASE. I WANT TO ESPECIALLY THANK MARC FOR HIS PATIENCE AND KINDNESS, ANSWERING ALL OF MY QUESTIONS. VERY FEW COMPANIES HAVE THIS QUALITY OF FOLLOW-UP. i WILL VERY GLADLY RECOMMEND YOUR COMPANY TO OTHERS. THANK YOU.. LEONA




- Leona

Ocala, Fl
Pelican PSE2000




First of all I contacted your company and spoke with Mark. I had a million questions prior to the purchase and Mark responded with no hesitation to all my questions in a very satisfactory manner, displaying 100% product knowledge. This no salt system is superb!The installation was a breeze. All I had to do was to purchase 5 feet of PVC schedule 40.It took me about 2 hours and I am not a plumber.This system is great, our hair feel silkily, our skin feels like we used lotion all over our body, the water taste great (no more bottled water) My wife uses now half the soap on the dishwasher and laundry. Anyway, I could go on and on. Bottom line this product is GREAT!!!! THANK YOU MARK. I WISH, I WOULD HAVE KNOWN ABOUT THIS PRODUCT LONG AGO... Bill S.




- Bill Schmidle

Grenwood, Indiana
Enjoying Our Pelican




We are thoroughly enjoying our Pelican system. We expect it to pay for itself relatively quickly, as we immediately stopped buying bottled water. Our showers also now are much more enjoyable and "feel" better. This is a great product, and I am amazed at how long the charcoal will last. The pre-filter changes are simple and not onerous. Installation was not particularly expensive, either. All in all, a wonderful decision. It's hard to imagine going back now. There is nothing like the freedom of simply turning the tap and getting great-tasting, safe water. Sincerely, Jack Byrd




- Jack B

Michigan
Thanks




Local law changes outlawed conventional water softeners in my area so after researching many different systems on the internet, I settled with yours based upon the customer satisfaction and the excellent ratings your system has earned worldwide. Well, here are photos of my do-it-yourself install. I contacted local installers but after contacting your tech support department who provided me excellent support like I have never experienced before I decided to do-it-myself. After consulting youtube for instructional videos on how to sweat copper fittings (be careful and watch more than one video) I tackled the job myself. I had to do a little re-routing since my main water inlet is on the right but it worked out great. I also included earthquake safety straps and some foam to secure the install incase the earth starts movin". Couldn't have done it without your tech support department. They were friendly, courteous, knowledgeable, available and not bothered by my multiple phone calls. That alone is worth the price.




- Steven S

Stevenson Ranch, CA
Outstanding Customer Service!




Occasionally I find myself so impressed by someone in the product/service delivery industry that I am compelled to write a note of consequence as I am doing here. My husband and I realized we needed to control the scale occurring within our water system. Although we have city water, it collects added minerals as it comes down the mountain. I was determined to find the right answer to this and our other water contaminates issues, however, much of my search of information in the public domain information was confusing and conflicted. Thus I set out to get the answers to an exhaustive list of questions compiled as I conducted in-depth research on purchase and installation of a water filter system. I resolved,a few key facts while talking with various companies but just was not satisfied. It wasn't so much with what they could answer, it was what they couldn't and I am savvy enough to know when someone is pitching vapor. I studied every available product and methodology (salt, salt-free, EasyWater, etc.) and ended up with Richard. I was semi-sold on a product in California but not comfortable. So I gave the Pelican product (last on my list) a call and Richard sealed the deal in a matter of a few calls. Richard was prepared to answer every question and without hesitation could back up his "sales" statements with credible facts. There was not a question he could not answer and I knew he was not reading off a sales sheet. When I described our unique scenario regarding installation, Richard quickly offered a solution. He was outstanding not only from the service delivery perspective, but his creativity and personal commitment to exceeding customer expectations was instantaneous.. His ideas were refreshing, his approach with and attitude toward customers was inviting. Equally important was his knowledge of the product, effervescent personality and contagious enthusiastic "can do" attitude. I could ascertain he knew that in his line of business communication, flexibility, attention to detail and responsiveness to optimize and harmonize an experience are necessary skills. He masters them well. His outcomes are validation. Customers have come to expect, many times demand, value for their time and money. Richard delivers. In this highly competitive market his experience and follow through serves him well. It is a testimonial to his strength in dealing with varied customer personalities who have a range of needs. He is a true professional.. After much ado, I must say we could not be happier with the product and with the customer service. Your organization truly gets what so many lack--the emphasis on pleasing the customer and, in a timely manner, being available to troubleshoot any situation. As a clinician, business woman and a healthcare executive I understand and appreciate the value of good health and the impact that clean, fresh water has on it. No more plastic bottled water for us or my family and bathing is a joy knowing my skin is being cleansed in the right manner. We experienced a great outcome. We owe it all to Richard. I trust you shall always allow him to share his perspectives and vision regarding the dynamics of customer attraction and satisfaction. Please extend our gratitude for all his kindness, support and hard work on our behalf. I assure you we will not forget the way he handled this transaction and how he delivered on all he promised. He is a champion. Respectfully, Nancy Alsgard




- Nancy Alsgard

South Pittsburg, TN
Just Love It




Got this filter with the PSE Combo Package which has their PC1000 system and the softener, and I just love it!! Install was quick and easy. I did have questions about install, since i needed to convert copper to CPVC but their customer service was quick and knowledgable. Had my water tested after the filter and its perfect, all my issues are gone!! No chlorine smell, water tastes great.




- Bob

Deltona, Fl
AN Awesome Investment




This is by far the most impressive addition to my home renovation project. I live in Ft Lauderdale. Our water is considered liquid cement. pH is off the scale and it's hard as a rock. I"m also a fish breeder, with 150 tanks. I can now use my water right out of the tap! I no longer use RO, or have to treat my water. And the taste reminds me of the water I grew up with "up North". The whole house systeem was worth every penny. I also bought one for my parents! Thanks!!!




- Earle Fischer

Ft Lauderdale, FL
Unbelieveable




Being a Real Estate broker, I have come across many different brands of water filters and softeners in the course of selling and buying homes. This system is the best I have seen. I recently purchased a combo filter and softener and had it installed in my home by one of your recommened plumbers. This was absolutely one of the the best decision I have made. Arizona water is bad tasting and extremely hard. Almost immediately my water was clear, clean and tastes better than bottled water. No more calcium build up on fixtures and no more cleaning shower heads that become crusted with calcium. I highly recommend this product to others considering a water filtration and softener system.




- Jim & Renee

Scottsdale, Arizona
Pelican PSE1800 System




The prompt delivery we have receive on this purchase and the outstanding post-purchase assistance in answer to my numerous calls is greatly appreciated and is a credit to your company.




- Paul S

Columbus, GA
Pelican PSE1800 whole house




I purchased the Pelican PSE1800 softener and filter in March 08, I installed it myself in about 6 hrs. We began to feel the difference immediately. Our skin feels alot softer and feel nice and clean now. We just replumbed our house about 1yr ago from the alley all though out the house with PEX pipe Its August now and I changed the pre-filter for the first time(4mon)and I couldn't believe what I have been drinking, and showering in all these yrs. The pre-filter was plumb full of dirt and rust. I plan on showing it around to my friends and town,to let them know what were drinking. Thanks Richard and all at Water filter USA, best money I've ever spent.




- Benny Poe

Childress, TX
It Works!




After much research, we purchased the Pelican PSE1800 whole house system and what a difference it has made. Even though we are on county water, it was very hard and our clothes always smelled sour after washing and drying. This product has removed all of those problems and we now enjoy drinking the water (we never drank it before). The calcium buildup in the faucets and showerheads is a thing of the past. Even the buildup on the tile has stopped. We love this water system! I highly recommend it. Don't be afraid to spend the money, it does exactly what it says it will do and doesn't require electricity, salt, or backflushing. Don't be afraid to spend the money on this system because it works!




- Walt

Wilmington, NC



The whole house water conditioner and filter system by Pelican Water Systems that we purchased has been performing wonderfully. After installation it takes about 20 - 30 days for the pipes to clear. (We had most of our pipes redone so we had a lot of flux in the system. It may take less time if you have a simpler install.) The shower water does not feel slimy. It is slicker feeling but not a slimy feel. Shampoo and conditioners rinse out much easier and seam to leave my hair cleaner for longer. We are very happy with the system.




- Michelle C

San Jose, CA
Pelican Combo Series




Greetings! It has been three weeks since we installed our Pelican Combo Series and we could not be any happier with the results thus far. We live in Ohio and we have dealt with hard water in our new home for three years. Now, and in less than three weeks, we have noticed the difference with soft water as advertised, brighter cloths after washing, shinier faucets, cleaner feeling skin, and less sediment in our Aqua Vie Water distiller. The change is remarkable, even in our toilet tanks as the hard water deposits were creating problems with the float. It would often times prevent the water shut-off valve from operating properly, causing the water to run for hours before we realized it was stuck - but no more. Your service was excellent and your response to questions, replacement parts and shipping issues were truly professional. We are sold and could not have made a more wise investment. Our plumber was also impressed with the install and indicated this was the first filtration system he has installed of this kind. He intends to look over your website for future possibilities as he specializes in water filtration system installs. Best of all, no salt. Great job and wonderful product! Looking forward to a long and healthier lifestyle with Pelican Water Technology. Sincerely, Ronney, Sandra, and Katherine




- Ronney H

Springboro, Ohio
My Pelican Combo




Thanks so much for your assitance. We are very happy with our purchase. The system work exactly as you said it would. We appreciate your knowledge & the fact that you were not presuring us to buy.




- Jim
Great Customer Service and Pelican




I just want to let you know how happy I am with my system. I have a condo in Mesquite Nv. and the water is so bad there that I couldn't take a shower with out flaking skin after the shower and the water smelled so bad. I had the system installed in Dec.2007 and I changed the filter in Feb.2008 the filter was dirty but the water tasted great and no smell. I love my PSE1800 full house system.It is so easy to maintain I just have to change the filter and that only takes 10 minutes to do.My husband and I have High Blood Pressure and Diabetes and this was the only system that I could find that didn't require salt. No more buying bottled water .What a plus that is.I would recommend Water Filter-USA Systems to anyone that wants to improve there quality of water coming into their homes or businesses. The Customer Service is the BEST EVER. I had to email the Customer Service to ask for help in finding someone that could install my system 80 miles out of Las Vegas and I received an email back with a Name and phone number within 24 hours. I called to get a new O-Ring and I had it within 3 days. I just called to get 2 extras O-Rings to have on hand I spoke to Richard and he found out about the one I would need and called me back within a few minutes to say they were sending them to me right away. GREAT CUSTOMER SERVICE RICHARD AND PELICAN.Thank You




- Diana J
PSE1800 - Great Service




We wanted to write and thank you for the wonderful service. We purchased the Pelican PSE1800 Filter and Softener in January and had the plumber intall it days after we received it. What a difference! We are in New Jersey and on city water, our water was tested and not only do we have chlorine and other contaminents but our water was hard. The system has done everything you said it would do. We have a 5 year old and an 8 month old, so we have to have clean water especially for the baby formula. The softening aspect of the Pelican has been great. No more hard to clean build-up on the plumbing fixtures, showers and bath tub. It has been a couple of months now and we are very happy. Thanks Again.




- Amanda C

New Jersey
My PSE1800




We have switched from a Kinetico filter system to a Pelican PSE1800 system. Even though we have a seperate filter for drinking water, the water from the tap now tastes just as good. Our glass coffee pot that used to get stained after 3 days, has now gone for 3 weeks with no staining at all. I am a retired Marine and truck driver with no plumbing experience and the installation of the system was a piece of cake just following the simple instructions. I should add that the city water in Phoenix, AZ is not only very hard but smelly too. That problem is now gone.




- Jim Stelling

Phoenix, AZ
Great Tasting Water




Thank you for the great service! I hooked up my Pelican PSE2000 and noticed a hugh difference in the shower and my drinking water. I can't beleive the taste difference between my old water and the new filtered water. I could never drink the water before and now I love the taste. Thanks you again for everything and I look forward to many years of great water.




- Rob G

Hawaii
5 Star Service




Hi. My name is Janet Hickerson and I ordered the Pelican PSE2000. I installed the system 3 weeks ago and could not be happier with its performance. I have noticed a change in the smell and taste of the water. We were buying bottled water and it was very expensive and time consuming. We can now drink the water from any faucet in the house. I feel much better knowing my children are bathing in filtered water.Thank you again, I give you 5 stars also.




- Janet Hickerson

Santa Monica, CA