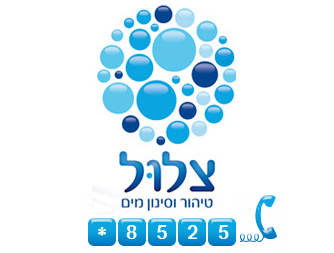 Pelican COMBO models

| | |
| --- | --- |
| לעברית | |
1-3 Bathrooms

| | |
| --- | --- |
| Pelican Model: | PSE1800 |
| Warranty: | Liftime |
| OUR PRICE: | 15,750 NIS |

4-6 Bathrooms

| | |
| --- | --- |
| Pelican Model: | PSE2000 |
| Warranty: | Liftime |
| OUR PRICE: | 18,400 NIS |

People who choose premium, choose Pelican!



If you are interested in filtering chlorine and chemicals in your water
as well as eliminating the negative effects of hard water without
the use of salt then the low maintenance,
easy-to-use Pelican Combo Series is your answer.
Join the tens-of-thousands of satisfied customers and see for yourself why the Pelican Premium Combo Series is the "Ultimate Home Appliance" for your family. Stop buying expensive bottled water or lugging salt, and start getting better than bottled water quality from every tap in your home while saving you time and money. The Pelican Premium Combo Series combines the Carbon Series along with the NaturSoft Series to give you "A True Spa-like Experience". You will experience dramatic results from the very first shower.
Tank one
The first tank is the Carbon Series premium whole house water filtration system. This premium system is designed/developed to significantly reduce chlorine, chloramines, sediment and/or particulate matter, tastes, and odors that may be present in your water. This deluxe, high-capacity, virtually maintenance-free system is easily installed in any home and has a 600,000.1,000,000 gal/5-year Performance Guarantee, the best value on any whole house water filtration system in America! A 5-micron pre-filter system is also included with each system to filter out dirt or debris from entering the home.
Tank two
The second tank is the NaturSoft Salt-Free Water Softener, the most environmentally conscious hard water softening/conditioning system available, Pelican's Proven and Certified technology that stops the negative effects of hard water without the use of salt or electricity. The Pelican NaturSoft system also actively removes any existing hard water scale formation in pipes and water heaters
.


What is this?
All Pelican Combo systems come with a 5 micron pre-filter system that helps protect your new filter system and your home appliances from the damaging effects of sediment (dirt & debris) build up. The sediment in city or well water can clog faucets, damage appliances and even change the taste of your drinking water. The pre-filter system filters down to 20 times smaller than the diameter of a human hair or 5 microns in size.
Learn More
.
The Pelican combo series is the only maintenance-free system that is
completely
salt-free and offers an industry leading limited
lifetime warranty
on tanks and parts.

Other great benefits include:
Naturally softened water without salt
Prevents/removes hard water scale from plumbing and appliances
Softer skin and hair
Shower and Bathe in spring like water
Does not require electricity to operate
Does not waste water
Conditioned water without the slippery feel
Better than bottled water from every tap
Safe for pets, lawns, gardens, pools and spas
Can be installed inside or outside
90-Day satisfaction guarantee
Limited lifetime warranty on tanks and parts
How much are you spending on bottled water?
Installing a whole house filter is not just about having better tasting water and softer hair and skin. It is also about saving money and time. Many people currently go out and buy bottled water thinking its cleaner and better for you than tap water. The truth that has recently come to light is the fact that 24% of bottled water is nothing more than filtered tap water. Some even contain sodium in them from using a salt-based water softener to "filter" the bottled water. Adding a whole house water filtration system from Pelican Water Technologies will save you thousands of dollars over the years. For as little as .09 cents a day you can have better tasting, filtered water from every tap in your house. No more plastic water bottles in our land fills and no more flushing your money down the toilet!
To give you an idea of savings, if you spent just $2.00 per day on bottled water over 10 years you would spend $7,300 dollars. If you purchased a Pelican Combo Series Premium Whole House Filter & Salt Free Water Softener/Conditioner and bottled your own you would save approximately $5,300 dollars. Now that's saving you money! Not to mention the fact that you will have better than bottled water quality through out every tap in your home.
The most important investment you make in your home are your appliances. Why not protect those investments from the damaging effects of hard water and save money on costly repairs! Repairs can cost you hundreds of dollars every year due to hard water damage. Protecting your appliances will keep them running longer and more efficiently without needless repair costs. To repair your ice maker in the fridge from hard water damage costs $230 for a repairman! A hot water heater, if protected can save you up to $30 a month in water heating by keeping scale buildup off the heating element, making it more efficient. Not protecting your water heater could cost you $300-$1,000 to replace! You also save the yearly plumber visits for clogged shower heads, minor appliance repairs or clogged pipes which will save you up to $500/ year! ,
Hard Water Map
.
Damaging effects of chlorine in your water

Drinking chlorinated water
The main function of carbon filters is to remove the bad taste and smell from the drinking water. Carbon filters do not require a lot of maintenance, and with proper sediment filter changes and media changes, can provide the best tasting water. With improved taste, the filters also remove odor providing you with fresh tasting drinking water. They provide an excellent value for your money and definitely a better choice then bottled water.

Cooking with chlorinated water
If you've ever cooked pasta in filtered water or made coffee or tea using filtered water you can definitely tell the difference. Chlorine is a chemical that is adsorbed into your foods and make your sauces and hot drinks taste foul. All of the top restaurants, chefs and even coffee houses use filtered water now so they can produce a quality product every time.

Showering with chlorinated water
Just like swimming in a chlorinated pool, showering in chlorinated water affects your skin and hair. Over time the chlorine will dry out your hair, requiring the use of conditioners for your hair and for those with chemically treated hair (colored) you may also bleach out your color. Your skin is an organ whose pores soak up chlorine when showering and vapors from steam. Because your skin does this, it can leave your skin itchy and uncomfortable.
• Accolades
Martha Stewart Body + Soul Magazine Featured Product - May 2010
Martha Stewart and Body + Soul Magazine are world renowned experts on healthy living. This is why we were not surprised that they featured the Pelican PC600 Whole House Water Filter as their recommended product.
Featured in Go Green Home
Pelican was asked to be a part of this Green Home, featuring our Pelican Combo Series for their water filtration and softening needs. The Go Green Home is a 4,300 square foot living laboratory of green design, materials and innovation. They are "deconstructing" an existing single-family home -- taking it apart board by board, nail by nail. Usable building products are donated and recycled, diverting material from the landfills. We're studying the sun, the winds and the neighborhood, and they are incorporating everything into the design and build of their new home. Plus they are greening it all -- from solar roof panels to recycled content countertops in the cutting edge cook's kitchen. They will take you with them, step by step, updating frequently with journal entries and photos of their progress.
• How does it work?

Please watch our other videos to learn more about your water and how you can benefit from installing a Premium Pelican System in your own home.

Please click here to watch our other videos.

Pelican Carbon Series System - Carbon Adsorption Filtration

The Pelican Carbon Series Premium Whole House Water Filter utilizes the highest grade carbons available on the market which were designed/developed to significantly reduce chlorine, chloramines, sediment and/or particulate matter, tastes, odors and hundreds of potential chemicals that may be present in the water supply entering your home.

View more WQA and EPA recommended uses for granular activated carbon.

The Pelican Carbon Series uses a granular activated carbon produced from coconut shell by a high temperature activation process under stringent quality control. It has a large surface area, high mechanical hardness, high pore volume and chemical stability.

In addition the Pelican Carbon Series utilize Non-chemically impregnated activated carbon. It has been surface modified during manufacturing, to significantly enhance the carbons' capabilities for rapidly decomposing noxious compounds. The carbon media used also has a much higher surface area than most other competitive brands on the market. This enables them to reduce larger quantities of other organic species which may be present in your water. Learn More

Pelican NaturSoft Salt Free System - Physical Water Treatment

The NaturSoft media has calcium carbonate crystal structures on its surface that will attract excess dissolved hardness and remove it from solution by integrating it into the crystal structures on the media. This results in the crystals on the media surface to grow larger. The movement of water and friction among the individual media granules rubbing against each other will cause fragments of these newly grown crystal structures to be fragmented off the media and released into the passing water.

Those free flowing calcium carbonate crystals then continue to travel through your plumbing system as suspended particles where they perform the same role as the media in the NaturSoft system itself, i.e. acting as seed crystals further buffering the effects of any changes in the scale potential of the water downstream by absorbing excess mineral into their structure and themselves spawning the creation of additional micro crystals.


The Pelican Carbon Series Whole House Water Filter Systems are specially designed as an Up-Flow System that does not require any special process or instructions for replacing the media. Other Down-Flow Systems on the market do not allow for the media replacement as an option because the homeowner would have to have special knowledge or tools to complete the task. Many water filtration experts agree that down-flow systems often have channeling issues in the media making them less effective in filtering out chemicals in the water because the water is unable to reach the unexpired media.

Channeling is the process where small tunnels form in the media allowing water to flow in the same channel every time. Water always takes the path of least resistance. The Pelican Systems force the water in an Up-Flow direction up from the bottom of the tank in a swirling motion causing the carbon media to swirl. This motion allows the water to have maximum contact with the carbon media resulting in a very effective filtration process without the possibility of channeling. This is found to be the most effective design in whole house water filtration systems.
• Green Water Filtration and Softening Technology
Replacement Media Vs Replacement Tank
It is important to understand how the carbon media inside the Pelican Carbon Series Systems works; Adsorption: the process by which matter (chemicals) adheres to the surface areas of a solid adsorbent material (carbon media). In layman's terms the chemicals in your water are adsorbed into the carbon media on contact. The carbon media does not release any chemicals back into your water once they are adsorbed. We offer the replacement media as a more cost effective and environmentally friendly approach. When it comes time to replace the media, you are not throwing away a tank, fittings, or having to try and dispose of a complete system. Not to mention the cost of hiring a plumber to remove the old tank and install the new one.
Some companies are trying to discourage this process and use tactics to scare the consumer into thinking that they must buy a completely new system when the media expires; this is unnecessary and not very cost effective. The media is the fuel for the system (it's like the gas in your car). If you had to replace your car every time you ran out of gas that would be crazy, the same goes for the filtration system. The tanks and fittings are designed for this specific application. The cost of the system does not only include the media inside the tank, it includes many factors: the tank, fittings, media, and labor to build, shipping, advertising and overhead. The media inside the tank is only part of the cost of a complete system therefore you cannot rate the effectiveness of the media based on the low cost to replace it.
The Pelican Combo Series Systems use an up-flow design and do not waste any water while filtering and softening/conditioning the water for your entire home. While other systems use a down-flow design requiring them to backwash once or twice a week wasting 100-300 gallons of water each time they backwash. The fact is that we cannot afford to waste one drop of water. Water is one the most important resources we have on earth.
The Pelican Combo Series Systems eliminates the need for an electronic head for backwashing because of its up-flow design. No moving parts means less maintenance and no service calls for damaged moving parts that render the system unable to filter your water.
• Request a Brochure

Please click here if you would like to receive a brochure and dvd containing information about this product.
Note: For your convenience, the videos on this DVD are also available online. If you would like immediate information on the benefits of installing a premium Pelican System, please watch these videos online.
• Recommendations
If you have Multi-Headed Body Sprayers in your shower you may need a high flow system to accommodate the high volume of water needed to operate the shower system. Since the flow rate on each type of system can vary, please contact sales at 1-877-842-1635 or email us to ensure the proper system is sized for your needs
Disclaimer: The information on this website has not been reviewed by the FDA. Products offered for sale herein are not intended to treat, cure or prevent any disease or health condition. No medical claims are being made or implied.